Gender diverse people at high risk of mental distress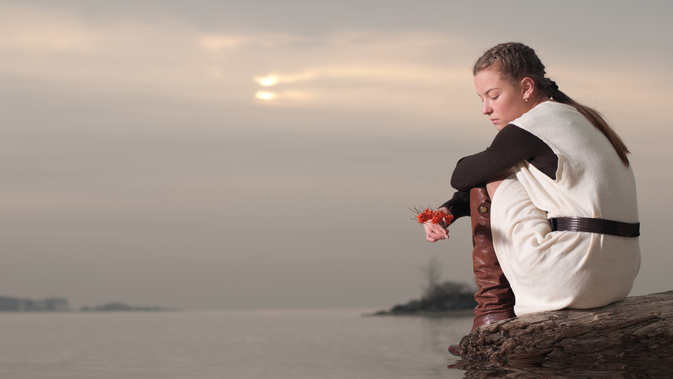 A new report from beyondblue has revealed that LGBTI women and individuals with diverse and fluid genders experience high levels of mental distress.
Working with Melbourne University, beyondblue have released The Rainbow Women and Help Seeking Research Report which finds those surveys who belong to marginalised gender identities and sexualities are more distressed and unhealthy than those with more readily understood identities.
The report registers an average distress rating of 34 for trans males on the K10 psychological scale, far exceeding the national average of 14.5. Intersex people also reported very high levels of mental distress averaging a score of 33.
CEO of beyondblue Georgie Harman says there is a lot of progress to be made.
"Trans, intersex and people of other identities and sexualities are highly distressed because of the discrimination they still regularly face. Some progress is starting to be made in reducing this discrimination and the distress in brings, which in turn can lead to depression and anxiety, but this report shows there's still a long way to go," Ms Harman said.
"The report also shows that distress is not limited to the most marginalised identities, with all categories of respondents, including lesbian and bisexual woman, far more distressed than the national average."
Ms Harman says the report reflects the positive effects that peer support can have on those struggling with gender and sexual identity. beyondblue report that approximately 75% of women seek support from friends, family or their GP.
"The findings of this report, which will be used to inform our future work, show why discrimination must end in order to allow people of all gender identities, sex and sexualities to lead happy and productive lives."
Read the full Rainbow Women and Help Seeking Research Report here.
OIP Staff
If you are struggling with anxiety or depression, support and counselling are available;
Lifeline: 13 11 14
beyondblue: 1300 22 4636 / beyondblue.org.au
QLife: 1800 184 527 (Free) / qlife.org.au 
(QLife are a counselling and referral service for LGBTI people)