Genesis presents a spectrum of exciting new choreography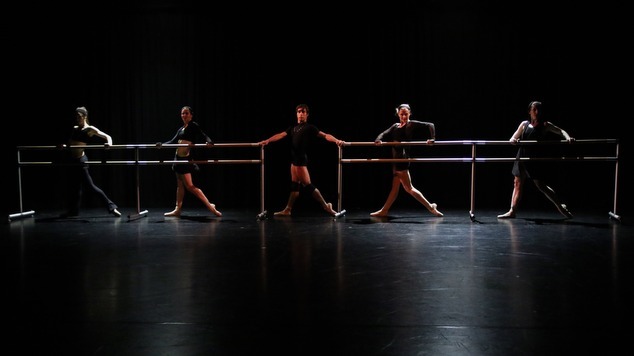 My word…you do forget how fabulous a ballet dancer's thighs can be! That is, of course, until you see them dancing on stage. Then you're struck by how their log-like legs turn into limber liquid notes.
I was reminded of the magnificence of thighs – and ballet, of course – at the opening of Genesis last night. What is Genesis? It's an annual showcase of next generation WA Ballet choreographers – and dancers – who come together to create an eloquent tasting plate of contemporary, fast-paced short works.
Now, I have an easy analogy for those who 'don't get' ballet or dance. And those in the know, you can use it to convince The Lover to come with you, for the sake of culture and contemporary dance. Think of a short dance work as being like a poem: you aren't necessarily going to be told a linear narrative, but rather exposed to an explosion of rhythm and gait, feat and pause.
In dance, you allow the elegance of endurance to be the point of it. Like poetry, it can have an ease and yet awkward apprehension of expressing itself: such works – at their best – should occur, seduce and leave you feeling fabulous. And my word, Genesis is a much-needed, highly recommended dose of feeling fabulous.
Highlights of the evening's programming included 'Nostalgia' and 'Void'. These two works capture a spectrum of ballet, from the traditional to the new frontier. Both pieces catch the breath in your throat and hold it there, the dancer's dizzying feats adding to the rush of the performance.
'When I Go' presents love as being as technical and seemingly alien as the intricate choreography of the experienced ballet dancer. The energy during this piece was so intense you could almost see their auras ignite beneath the stage lights. If and when that ever does happen, DON'T PANIC: this means the dancers are truly in the moment, living.
Star of the night, however, would have to be the incredible 'Echoes of a Possible Future'. The reversed gender presences of Chloe Einicke and Oliver Edwardson are remarkable and commendable: Einicke in particular has a strength that is hypnotic. She reminds me her fellow more-than-capable (and contortion-able) troupe member Meg Parry. WA Ballet has some remarkable talent coming up through the ranks.
Genesis is, yet again, an absolute must-see.
'Genesis' is at the WA Ballet Centre in Maylands, all shows are SOLD OUT! except Sat 27 June 2015, 3.00pm. 
Scott-Patrick Mitchell 
Image: Jayne Smeulders, Melissa Boniface, Andre Santos, Victoria Maughan and Meg-Parry in 'To the Pointe'. Photo by Emma Fishwick