Get ready to rave hard at Fantazia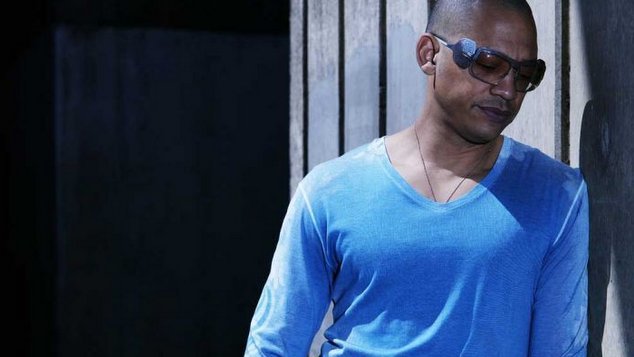 Rave party Fantazia is coming to Red Hill Auditorium on 4 November, held on the night of a full moon, it features an impressive line up of international DJs including headliner LJT Bukem.
Fantazia was established in 1991 by James Fantazia and is still going strong today, led by Lee Boyaka. The company grew quickly and in 1992 held a series of massive legal raves as well as a host of club tour dates including the Hacienda (Manchester) & Barrowlands (Glasgow).
These events have gone down in history as some of the best and biggest rave events ever held.

Fantazia have grown to become arguably the world's largest rave brand, regularly promoting events attracting massive audiences at both indoor and outdoor venues including over 25,000 ravers at Castle Donington. The scale and amount of the parties has never been equaled.
So famous were their parties that the tour agents of Manchester supergroup Oasis asked Fantazia to stage their backstage party at the two famous 125,000 strong gigs at Knebworth in 1995.
After 25 years, Fantazia are returning to Australia with the biggest names in rave for a one off spectacular under a full moon at Perth's world class open air venue, Red Hill Auditorium. The event will combine multiple dance music genres with an approach which encompasses both new music and the classics.
HEre's the line-up;
LTJ Bukem – Godfather and Pioneer of Drum and Bass, Good Looking Records, Logical Progressions. His 1995 Essential Mix with MC Conrad is still regarded as one of the best mixes made.
 Sian Evans (Kosheen) – Global superstar, No.1 chart topping artist with DJ Fresh. Her amazing voice is not one to be missed.
Orca – Fantazia PA legend, original 'One Step Beyond' artist and regular on Fantazia's First Taste & Twice as Nice albums.
DJ Rap – Voted #1 female Drum and Bass artist in the world, Propa Talent, Impropa Talent
DJ Faydz (Two Bad Mice) – European Rave/House/ Old Skool superstar, producer (Bombscare) with a unique mixing style.
DJ Dazee – Flying the flag for Jungle since 1992, Co- founder 'Ruffneck Ting' and performing at the most celebrated raves across the UK – Universe, Dreamscape and Helter Skelter.
Thrilogy –  New House/Techno artist who explores the depths of your mind body and soul. His volatile style is a concoction of Romanticism, acid house and old dusty traz and grooves.
Deepsoundz – Spinning tunes across the globe for 20 years, Scratch and DMC are Perths local artist on the night and will be electrifying the home town crowd with their versatile Old Skool style.
Boy Aka – Honing is hosting skills at squat parties and raves across the UK he has gone on to host some of the best events across the globe including Roni Size, EZ Rollers and Andy C.
OIP Staff