Get Ready for The Shapeshiters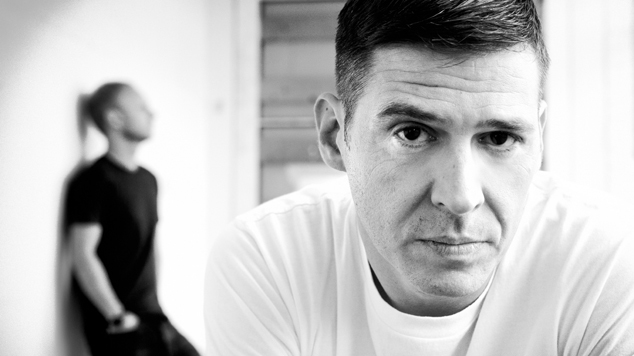 Simon Marlin, one half of dance duo The Shapeshifters, has only just found out that his show at The Court on Boxing Day is a foam party.
"I've just found this out, I had no idea, none whatsoever, but each to their own and all of that. The only foam party I've seen before was in Ibiza but they look like a lot of fun, I'm sure it's going to be a lot of fun," said Marlin when he spoke to us from his home in London.
The other half of The Shapeshifters is Swedish DJ Max Reich. Together the pair scored a massive hit with 'Lola's Theme' in 2004 and has gone on to make great dance hits and remix the works of many other artists. One of Marlin's favourite remixes in their catalogue is their collaboration with Australia's Empire of the Sun.
"I heard 'We Are the People' while driving through the desert in Nevada, it was before it was released and I was in a mate's car. It was one of those moments when you catch what's on the stero and you say 'What is this', we had a moment as I drove over the crest of a hill and I just thought 'I have got to remix this,'" said Marlin.
Marlin said the reason The Shapeshifters work well as a duo is that they don't have identical musical tastes.
"The fact that we like different things that come together well is cool, it works for us," said Marlin, "Max has always been from a much more techno background and I've been more funk and soul background, and that comes together in our music  and it's what we bring together in our DJ sets as well."
Almost 10 years after they released the icnonic anthem 'Lola's Theme', which is named after Marlin's wife, the pair has heard their song played in many different locations.
"I'd say one of the strangest was sitting in a hotel lobby in Liverpool," Marlin laughed, "Not that Liverpool's strange, it was a really random wedding going on, a big gypsy wedding and it was choas and they were playing really random music, and then they started playing 'Lola's Theme', I turned to Maz and just said, 'We've arrived'."
In recent years The Shapeshifters have been releasing individual underground dance tracks but Marlin says the band is ready to head back into album teritory in 2014. "Recently we've felt the world is ready again to listen to dance music in a serious way, so we feel confident that making an album is what we should be doing now," Marlin declared.
The Shapeshifters are playing The Court Hotel's Boxing Day Foam Party on December 26.