Have a go with the Perth Pythons Hockey Club this Sunday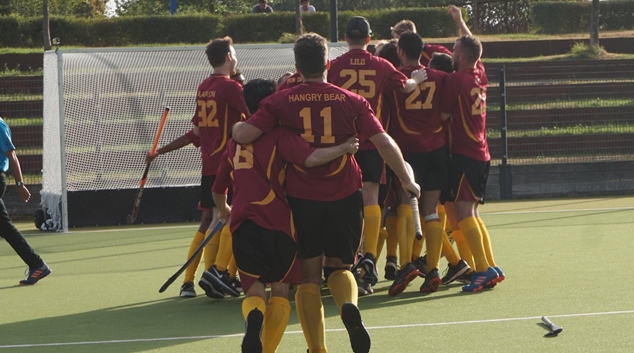 Local LGBTI+ hockey club Perth Pythons are gearing up for the 2018/19 season.
The rapidly growing, inclusive team will have regular training sessions each Sunday for new and experiences players at the UWA Sports Park – with a focus on developing skills and having fun!
The club also works together with the UWA Hockey Club for mixed teams in the social summer 7's competition on Thursday nights.
Perth Python Lotte de Boer moved to Perth from the Netherlands, and was struggling to meet new people and stay active until she got involved with the club.
"When I moved to Perth I wanted to play hockey to be social and feel part of something. I found that and more with the Pythons!," de Boer said.
"For a social hockey team the level of professionalism and motivation is really high. They are really supportive towards new people and give them a chance to grow just like any experienced played, which makes everyone feel included.
Another Python, Alyce Schotte, has been a role model in Perth's transfolk community for some time – and is now working to help new players develop their skills with the team.
"Finding the Pythons has been an amazing experience, after having issues with my previous hockey club (around of all things which bathroom I could use.)," Schotte said.
"I am so very happy to have found them and have no hesitation in recommending them to anyone, in all their diverse glory!"
The Perth Pythons next Have A Go Day is this Sunday October 7. Head to perthpythons.com or find them on Facebook for more.