Government MPs continue to argue about marriage legislation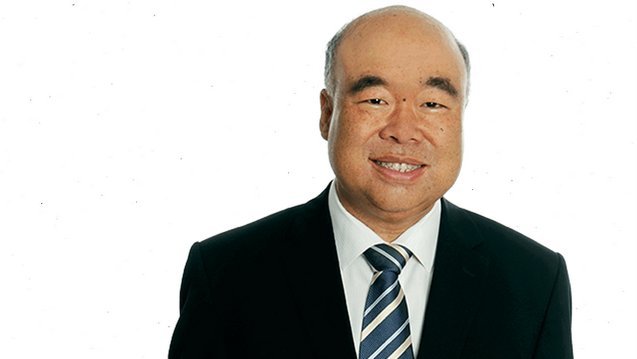 The growing dispute between Liberal MP's over what legislation might be introduced to amend the marriage laws continues to be played out in the Australian media.
The Equality campaign is widely tipped to win the postal survey when the results are announced on Wednesday morning. Conservative MPs are now pushing for their version of a marriage bill to be introduced into the parliament rather than a bill developed by those in favour of marriage equality.
Western Australian MP Ian Goodenough appeared on ABC radio this morning and gave some indication of the areas a bill he is developing would potentially cover.
Goodenough said around a dozen MPs were working together to create a marriage bill that they would be advocating for over Senator Dean Smith's bill.
"I believe the bill is focused on the wedding ceremony itself but it doesn't go further than that," Goodenough said of Senator Smith's legislation.
Goodenough's comments follow a rash of appearances from conservative MPs who have been arguing that wide ranging protections for religious freedom, freedom of speech and conscience objectors need to be included in any changes to the marriage laws.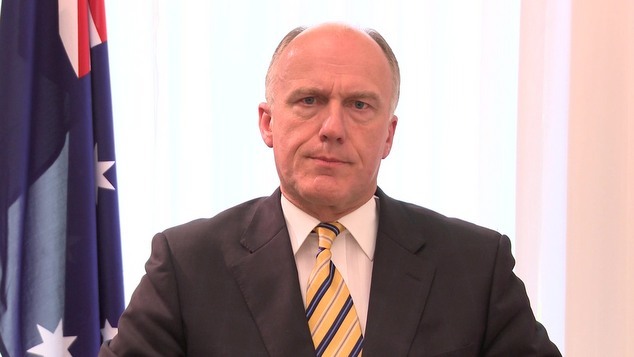 Yesterday evening Senator Eric Abetz appeared on Radio National's Drive program and repeated his call for wide ranging protections to be included.
Senator Abetz said if the marriage survey returned a 'No' result the Australian people would expect it to be dropped from the political agenda immediately, but if a 'Yes' result was returned people would expect it to be dealt with in an "expeditious" manner.
"In the event that there is a 'Yes' vote, I think the Australian people would expect the parliament to deal with it in an expeditious manner, but also in a very thorough manner, and if it means a delay then from my perspective 'so be it'.
"We've got to ensure that we get this legislation in particular legislation absolutely right." Senator Abetz said.
Senator Abetz said the parliament's first duty was to make sure that the legislation was robust.
"It's not simply a question of do we change a few words in the marriage act." Senator Abetz said. "Throughout the campaign it has become very clear there are a substantial consequences in a whole range of areas."
Senator Abetz said any legislation would need to consider parental rights in education, freedom speech, freedom of religion and freedom of conscience.
Senator Abetz's colleague Craig Laundy however disagrees with the calls for additional protections to be included in the legislation.
Laundy, who is personally opposed to same sex marriage on religious grounds, told Sky News that it would be unacceptable to create laws that conflicted with existing existing anti-discrimination laws.
"Those MPs are completely entitled to propose alternative legislation, and if that was the case it would come to the party room and be considered in conjunction with other alternate methods or legislation." Laundy said.
"There is built into Australian law very strong anti-discrimination legislation and there are some of these examples that get tossed around like do people of religious faith have to service same-sex marriage weddings?
"You can't not serve a gay person today in modern Australia because that is discrimination…I don't see why changing those laws is necessary."
Laundy said he understood why there were existing provisions around religious institutions and bodies directly related to churches, but he could not see an argument for extending those provisions.
Appearing ABC News 24 Senator Dean Smith said he welcomed all feedback on his bill but noted it already had the support of many of his Liberal colleagues.
"The bill I have authored is a very strong bill. It's built off the back of a very comprehensive senate committee report, built off the back of a very comprehensive senate inquiry." Senator Smith said.
Senator Smith said the bill is based on what religious organisations asked for in the senate inquiry, and suggested people with concerns should read the testimony that was provided by over 40 different people and organisations.
"This is a marriage bill, this is not a free speech bill, it's not a parenting bill." Senator Smith said.
Education Minister Simon Birmingham have also voiced support for Senator Smith's bill saying it is the logical starting point for discussions about what legislation should be put forward.
Senator Smith said colleagues who had an alternate bill should put it forward so people could discuss it, but warned that the Australian people would not tolerate delaying tactics on the issue.
Asked by the ABC's political correspondent Andrew Probyn, what he thought of the conservative MPs tactics, Senator Smith said they should be cautious.
"I think it would be prudent to exercise some caution." Senator Smith said. "It's true that there is, I believe, some legitimate issues around freedom of religion in our country, but freedom of all religions.
Senator Smith said that while these issues should be discussed in parliament, they should not be reasons for delay in addressing the marriage equality issue.
OIP Staff
---
Support OUTinPerth
Thanks for reading OUTinPerth. We can only create LGBTIQA+ focused media with your help.
If you can help support our work, please consider assisting us through a one-off contribution to our GoFundMe campaign, or a regular contribution through our Patreon appeal.