Greens announce they will block marriage equality plebiscite legislation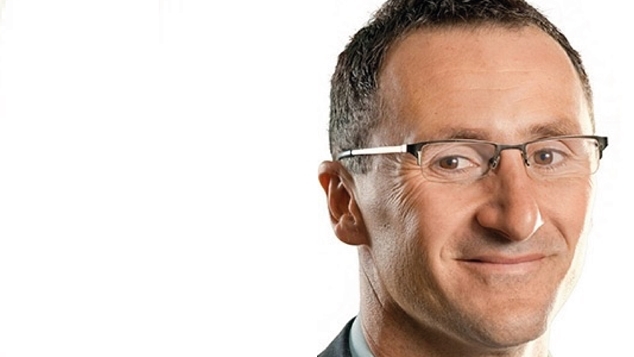 Greens leader Richard Di Natale and LGBTIQ spokesperson Janet Rice have announced their party plans to block plebiscite legislation from passing in parliament, hoping to stop a divisive and costly public vote.
Senator Di Natale says The Greens do not support a plebiscite under any circumstances, pushing to legislate for marriage equality by parliamentary vote.
"No matter what the enabling legislation for a plebiscite looks like, the Greens will vote against it. We should never put questions of human rights to an opinion poll," Di Natale said.
"The easiest, simplest, quickest, most effective, least costly and least harmful way of ensuring equality in marriage is through a vote in the parliament, and we can do that next week should the Prime Minister decide to show leadership."
Recently appointed LGBTIQ spokesperson for the Greens Senator Janet Rice warns that Australia has fallen behind the rest of the world on marriage equality.
"We've listened to the LGBTIQ community, 85% of whom are opposed to a damaging and unnecessary plebiscite because of that harm that it would do," Rice said.
"John Howard didn't need a plebiscite to deny marriage equality and we don't need one now to embrace it."
Should Labor also decide to block plebiscite legislation in Canberra, the public vote may be doomed entirely. Opposition Leader Bill Shorten has frequently voiced his opposition to a plebiscite, but members of the Coalition Government have warned that without a plebiscite, there will be no vote at all.
Victorian Liberal MP Russell Broadbent told media there would be no parliamentary vote if Labor stop the plebiscite.
"This issue was put to the Australian people and they are expecting a vote," Broadbent said.
Crossbenchers Derryn Hinch and Nick Xenophon have also announced plans to stop a plebiscite, adding four Senators and one Lower House MP to the blockade.
"This is something the parliament should be able to vote on," Xenophon said.
"We're more than well paid enough to make a decision like this. That's what we're voted in for."
OIP Staff
Sources