Greens call on parliament to move forward on marriage equality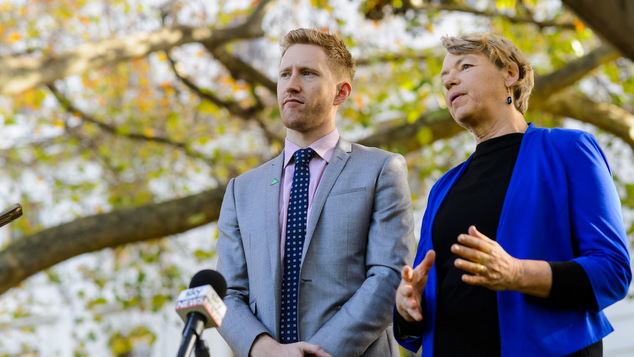 The Australian Greens have celebrated the announcement today that Labor will not support the government's proposed plebiscite legislation in parliament.
Greens leader Senator Richard Di Natale is urging supporters of marriage equality to work together on a cross-party bill.
"Let's be clear. Marriage equality isn't doomed. Tony Abbott's divisive plebiscite is doomed. All three leaders of the main political parties support marriage equality, so let's get this done."
Senator Di Natale is certain that a free vote on a cross-party bill would see marriage equality become a reality in Australia by February.
"With cross-party legislation, we could get this done by Valentine's Day without the emotional and financial price-tag of the plebiscite," the Victorian Senator said.
"That's why today we have written to the leaders of every party in the Parliament including Prime Minister Turnbull and Mr Shorten to discuss a pathway to achieve marriage equality in the 45th Parliament."
Senator Di Natale said LGBTIQ Australians have waited too long for marriage equality.
"Every supporter in parliament has a responsibility to work together to achieve this long-awaited change."
Greens LGBTIQ spokesperson Senator Janet Rice said there is no reason to wait, as polls have shown Australia is ready.
"There are many members of the LGBTIQ community who feel like their chances of marrying the person they love hangs in the balance today," Senator Rice said.
"We stand with them and assure them that the Greens are working to achieve marriage equality as quickly as possible."
"A cross-party bill is the most effective and efficient way forward. At the end of the day, love is love, and love will prevail."
OIP Staff