Greens celebrate Transgender Day of Visibility in Parliament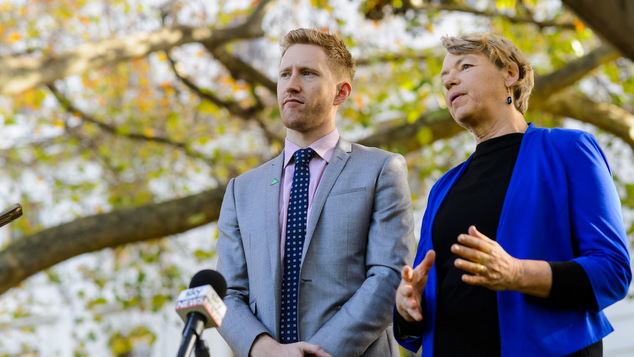 The Australian Greens have congratulated trans and gender diverse people and community working for equality and justice on International Transgender Day of Visibility.
The Greens LGBTIQ spokesperson Senator Janet Rice says March 31 is an opportunity to recognise progress and reflect on how far we still have to go.
"Prominent members of the trans and gender diverse community such as Georgie Stone, an inspiring young trans activist who visited Parliament House this week, show us the power of public visibility and advocacy to change people's lives," Senator Rice said.
"I have been thrilled to hear that the Royal Children's Hospital gender service in Melbourne has recently seen a huge increase in referrals. This isn't because there are more transgender people now than there was five years ago."
The Senator attributes the rise of visible trans and gender diverse figures to the increase in young people seeking help.
"It's because more young people are feeling safe enough to seek the medical assistance they need to proudly and happily lead their lives as themselves."
Senator Rice also acknowledged there is much work to be done in Parliament and across the country for trans people.
"Just this week I heard the heartrending story of Archie, who was physically and verbally harassed and humiliated for wearing makeup on a night out in Melbourne. Archie said that if he wants to go through a whole night without facing abuse, he has to present in a way that feels uncomfortable and unnatural."
Senator Rice says that people like Archie should have the right to be comfortable, safe, happy and feel a part of our community.
"The Australian Greens will always stand with LGBTIQ people, including celebrating trans and gender diverse people."