Greens to Labor: Stop dragging out plebiscite debate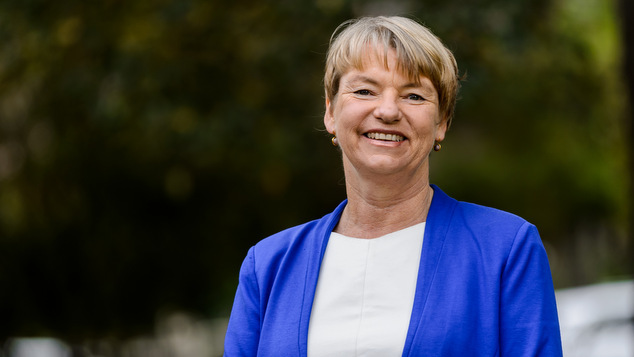 As debate over the fate of the government's proposed plebiscite on marriage equality continues, the Greens are calling on the federal opposition to stop "playing politics."
The future of the public vote is still in question, as the Coalition government show no signs of budging on the policy they took to the election to allow a free vote on the issue for MPs in Canberra.

High profile members of Labor, including Opposition Leader Bill Shorten, have publicly condemned the plebiscite as harmful and unnecessary though they are yet to announce whether or not they will block the legislation in the Senate.
Greens LGBTIQ spokesperson Senator Janet Rice is urging Labor to rule out support for a plebiscite on marriage equality immediately.
"Talk of a plebiscite has gone on for long enough," Senator Rice said.
"Mr Shorten says he wants to 'get on with it', but we've been waiting for weeks to find out his party's position on a marriage equality plebiscite."
Labor are due to make a decision at their approaching caucus meeting in the coming weeks, with Mr Shorten expected to recommend his party vote against the bill. The Greens are urging the Opposition to rule out the poll immediately.
"Labor must stop playing politics and rule out this divisive opinion poll now," Senator Rice said.
"We can have wedding bells ringing by the end of the year with a free vote in the Parliament."
Parents and Friends of Lesbians and Gays (PFLAG) are also urging senators, regardless of party affiliation, to block the proposed bill in the Upper House with a new online campaign.
The Facebook based campaign compels senators to "do their job" and stop the plebiscite, citing the $160 million price tag and non-binding nature of the vote as reasons to abandon the bill.
PFLAG spokesperson Shelley Argent says LGBTIQ people and their loved ones have already waited too long to have relationships recognised and celebrated.
"As parents with LGBTIQ sons and daughters we say it is time for this government and the people of Australia to say enough is enough."
A recent Newspoll showed most Australians support a free vote by MPs to legislate for marriage equality over a plebiscite, and two-thirds of Australians are in favour of equal marriage rights.
News Corp publications have reported that Prime Minister Malcolm Turnbull is considering a Plan B in light of the growing likelihood his plebiscite plan won't pass the Senate.
OIP Staff