Greens Leaders Urge Labor Not to Rush Same Sex Marriage Bill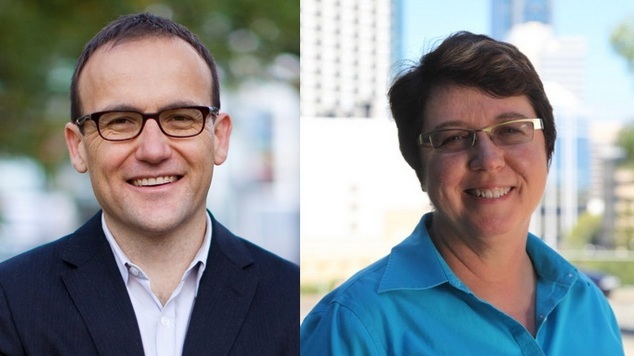 After Tanya Plibersek announced yesterday she would be introducing legislation to allow same sex marriage into federal parliament in the coming months, Greens Deputy Leader Adam Bandt has advised the Deputy Labor Leader not to push the legislation until a cross-party committee can do its work.
"The best way of getting a bill through Parliament is to let the cross-party committee to do its work and achieve a consensus bill that can be sponsored across the Parliament." he wrote to Plibersek.
"I hope this isn't just a stunt before Mardi Gras. I hope Labor wants to work on getting a consensus.
"Labor rushed its bill to a vote before the last election before work was done to get Liberal backbenchers on board. We don't want that to happen again.
"We all need to work together if we are going to achieve equality."
State Greens MLC Lynn MacLaren has added her support to Bandt's cause, urging Plibersek not to rush legislation lest the bill fails to pass and disappoints hopeful LGBT Australians.
"When it comes to same-sex marriage, Federal Labor and Greens MPs must work effectively together in introducing a Bill that has the best chance of surviving.
"My state Same-Sex Marriage Bill underwent careful consultation with approval from the relevant experts. In doing so we effectively separated state same-sex marriage from the Federal Marriage Act, we will jump any hurdles that may crop up during proceedings. This was not a rushed process.
"Rushing legislation in the lead up to Mardi Gras runs the risk of a failed cross party bill that would negatively impact many hopeful LGBT Australians.
"Labor and Greens must work together at a national and state level to give same-sex marriage a fighting chance, I hope Ms Plibersek considers Mr Bandt's request"
You can read more of MacLaren's comments on passing same sex marriage here.
OIP Staff