Greens senator Janet Rice announces her retirement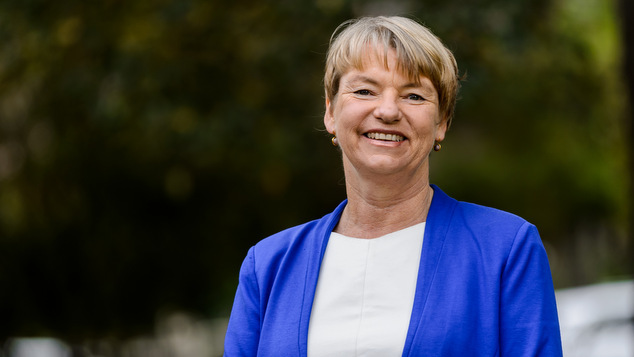 Greens senator Janet Rice has announced her retirement, saying she will step down from her role in the first half of 2024.
Announcing her retirement from politics Rice said it was time for new talent to come into the parliament.
"A decade on from being elected to the senate, I've decided it's time to pass the baton.
"It's been a privilege to work with my Greens colleagues and the community to achieve some huge wins in this time, including marriage equality and the end to native forest logging in Victoria." Senator Rice said on Monday morning.
"I entered the senate with a mandate to represent Victorians who want to see urgent action on the climate crisis, and who want to see politics work for people, not billionaires and big corporations. Those fights are far from over.
"What does it say that in a wealthy country like ours, we are dooming millions of our citizens to debilitating financial stress, poverty and starvation?
"Right now, many Australians with full-time work are barely scraping by in this cost-of-living crisis, and it's far worse for those on poverty-payments like Jobseeker and Youth Allowance.
"Labor is still opening new coal and gas projects and logging native forests, abandoning renters and selling out young people.
While Senator Rice will stepping down early next year, she says she'll still be working hard until that time.
"Until my very last moment in the Senate, I will keep fighting in parliament for my constituents, for our climate and environment, real action for renters, a human rights based approach to aged care, and building a strong social safety net for everyone who needs it. No one in our rich country should live in poverty or struggle to keep a roof over their head.
"The last decade has shown me the importance of having greens in the parliament. We have consistently been the only party pushing for the urgent action we need to help people and the planet, and now holding the balance of power in the senate, our movement is stronger than ever." Senator Rice said.
Senator Rice started her political career in local government in 2003, later becoming the Mayor of Maribyrnong. In 2013 she was elected to the senate representing Victoria.
Earlier this year Senator Rice shared that she had found love again after the death of her wife Penny Whetton.
Greens leader Adam Bandt praised Senator Rice's contribution to the parliament.
"She's been a warrior for forests, liveable Jobseeker and LGBTQIA+ people – determined and persistent, pulling every lever to get outcomes in her portfolios. The Greens are stronger thanks to your legacy, Janet!" Bandt said on social media platform X, formerly known as Twitter.
OIP Staff
---

You can support our work by subscribing to our Patreon
or contributing to our GoFundMe campaign.