The Growing Gaymers Guild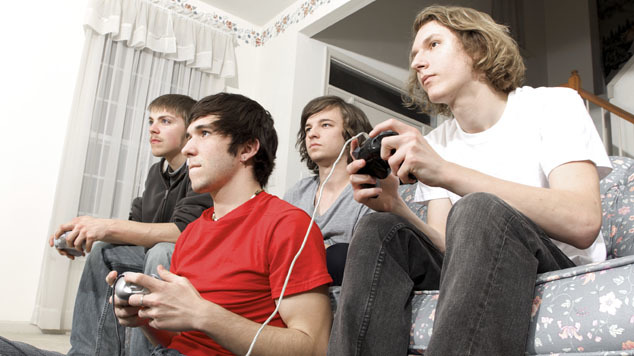 You might be surprised to learn that Perth's fastest growing gay and lesbian social group is not Pride WA or event the nostalgic Lost Gay Perth crew, but a social group that is focussed on computer games and other proudly geekish pursuits. OUTinPerth delved into the world of the gaymers by chatting to Mikey and Ty.
How did the Gaymers Guild start? Where did it all come from?
Mikey: About a year ago I thought about the idea and I thought, you go to the gay clubs and you see the same people all the time, and I thought, "There has to be more geeky guys like me out there?" So I went to the ECU Student Guild and basically from there I was able to get it set up. Then word spread out and we're now at over 200 people, which make us one of the biggest social groups in Perth.
It's funny because most people were like "mmm, yeah you might not be successful with it" and then boom it just exploded. The meet ups that we had are so successful, we just had a big DC comic fighting game tournament and we got businesses to donate prizes for us for it and it just went off!
Ty:  I met Mikey through the WA AIDS Council, that was probably about 2 or 3 years ago now when we had the inkling to start, and he got it all fired up this year. He had a lot of connections from ECU and the ECU Guild has been really helpful. He asked me to jump on board and me being a more chronic gaymer then he is – I jumped at it.
For the Unitiated, how would you describe what the Gaymer's Guild is?
Ty: Simply put, we're definitely a community of like minded guys playing games. Though the invention of it there's all sorts of different gaming groups that have popped up and you'll find a whole bunch of other players that want to hop on and get on board with that.
Were you doing this online or do you actually meet up?
Mikey: We were actually doing it from someone's place. We had a meet up at Frisk Small Bar… They were more then happy to let us host an event for some people there, it was great. Things are really progressively getting better with the turnout.
Ty: Mikey has taken it to a physical step further because I know a lot of groups that start up particularly on the internet and with that there is not that social element and that's where Mikes really changed it and tried to take it to that really proper community aspect. We all get together and have events and everyone can meet each other through, and that's a really great social outlet.
The groups Facebook group is quite active at the moment, what's everyone excited about at the moment?
Mikey:  Pokemon is a big trend at the moment. All the boys are talking about that at the moment!
What was your first love for a game?
Mikey: I would have to say 'Mario Brothers' was my first love, and then of course 'Legends of Zelda'.  I love those games so much! They're the big ones for me. When I was a teenager I'd have to say 'Pokemon' though. When mum bought the video for the original gameboy I was ecstatic! I kept shouting "Go Pokeball! People keep saying,"it's just a video game", and I'm like, "It's more than that!"
Is it all guys or do you get a lot of girls doing it as well?
Ty: One of the guys that runs it – Monique, is a full blown girl! So we've picked up a whole stack of girls into the group, we've got a guy from the straight alliance group as well, we're all just people who share a common interest.
To find out more about the Perth Gaymer's Guild seek them out on Facebook.
Image: istock