Happy Birthday to Hazell Dean – the Queen of Pride celebrations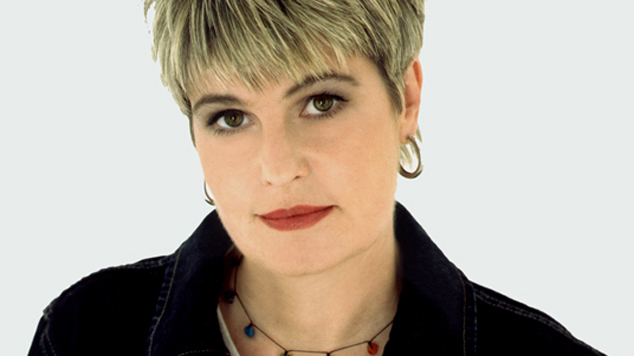 Singer Hazell Dean is celebrating her 67th birthday today!
The British singer's career began in the 1970's and she built up a loyal following of fans on the club circuit, especially in gay clubs.
In the 1980's Hazell found success and a strong of hits when her brand of HiNRG pop was lapped up by listeners and took her to the top of the pop charts.
Searchin' (I gotta find a man) was a huge hit in 1984, and got played on the dancefloor of blue light discos across Australia, and in the queer clubs too. The tune was later covered by The Young Divas.
She followed this up with a series of songs written by producers Stock Aitken and Waterman including Whatever I Do (Wherever I Go), Maybe (We Should Call It A Day), They Say It's Going to Rain,  Always and Who's Leaving Who. 
Her 1984 album Heart First was the first album produced by Stock Aitken Waterman, with the exception of the track Searchin'. Soon the production trio would be creating hits for Dead or Alive, Kylie Minogue, Bananarama and Rick Astley.     
A second album with Stock Aitken Waterman came out in 1988 and featured more hits including one which was also recorded by Kylie Minogue. Turn It Into Love appears on Hazell's album but also is featured on Kylie's debut. Back when the production trio were at their peak their songs often got recorded by multiple artists.
Over the years Hazell's kept releasing great Hi NRG dance hits and has been a regular entertainer at Pride celebrations around the world. Last month Chester Pride crowned Dean an 'Icon of Pride' for her many years of support to LGBTIQ+ rights. Over her career the singer has performed at over 150+ pride events.
In a recent interview Hazell confessed that she sees clips of her performing on YouTube she often can;t remember the performances because she played so many shows and made so many TV shows back in the 1980s.
Hazell chatted to OUTinPerth back in 2012 and shared with us how much she loves performing at LGBTIQ+ venues.
OIP Staff
---