Headspace Are Here to Help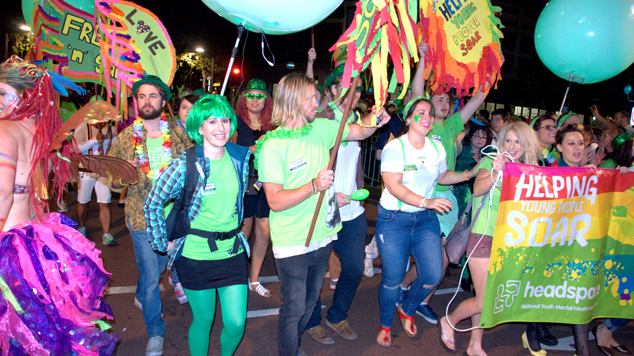 headspace is the national youth mental health foundation. With eleven centres in Western Australia they're here to help when times are tough. OUTinPerth spoke to headspace Midland to find out more.
Who can go to headspace?
headspace is a youth mental health service that provides support for all young people aged between 12 and 25. Everyone is welcome at headspace including people that are same sex attracted, gender diverse or questioning their sexuality or gender.
You can come to headspace to talk with someone about anything and all our services are FREE or low cost. Just call or drop in to your local headspace centre, and we will help you make an appointment. It's ok to bring a friend or a parent along with you and you don't need a referral.
What does headspace do?
headspace offers lots of ways to get some support. When you contact us, someone at the front desk will get some details like your name and phone number. Then one of our workers will get in touch to have a chat about what's going on for you and invite you to one of our centres.
When you come in to a centre, someone at the front desk will ask for your name and may get you to fill in some details on an iPad, and then you are welcome to chill out in the common spaces or wait at reception until someone can see you. A worker will then invite you to have a chat about how we can help and what you would like to do – we always listen to what you want and won't make any decisions without checking with you first.
When can you access headspace?
You can come into a headspace centre during usual business hours or access eheadspace anytime. You can contact headspace no matter what is going on, even if you are just starting to feel worried about things and aren't sure who to talk to.
Where can you find headspace?
headspace centres strive to provide safe space for all young people to seek support where they are safe to be who they are. headspace centres operate all over Australia, with 11 across WA including Osborne Park, Midland, Fremantle, Rockingham, Joondalup, Bunbury, Albany and a new centre opening in Armadale. You may also see us out and about at events like the Pride Parade, Fairday, Hyperfest and Supanova.
If you would rather get in touch online, eheadspace is a confidential, free and secure space where young people or their family can chat, email or speak on the phone with a qualified youth mental health professional.
Why do people go to headspace?
Most people come in to talk to about anything that is stressing them out or worrying them – including family, school or uni, drugs or alcohol, sexuality, gender, sexual health and relationships. We can also help if you are experiencing bullying or you are worried about mental health stuff like depression and anxiety.
How do you know if headspace can help?
We're here for you if you are feeling down, stressed or can't stop worrying; aren't feeling like yourself; want to talk about sexuality, identity or relationships; are having difficulties with friendships; are being bullied, hurt or harassed; or if you are worried about work or study having money trouble. There is no 'wrong' reason to come to headspace, we work with you to figure out what is going on for you, what the options are, and what you want to do from there. If you need a friendly and safe space to talk it out, headspace can help.
Want to find out more? Head to
www.headspace.org.au for more info on how we can help, participating in your local Youth Reference Group, upcoming events and local contact details.