High Court Rules Against Chaplaincy Program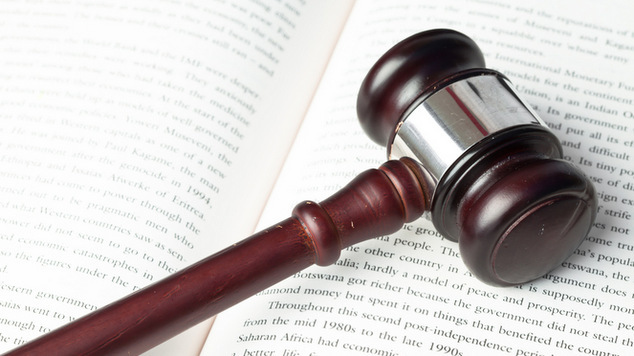 Today the High Court upheld a challenge against the federal government funding of school chaplains.
Former Prime Minister John Howard first introduced the chaplaincy program in 2006, allowing schools to apply for $20,000 grants towards the employment of a school chaplain.
Queensland man Ron Williams has twice challenged the funding arrangement, and won a challenge against the program in 2012 when the court ruled that the program was not being funded in a lawful way.
Following the High Court's decision in 2012, the Labor government allowed secular student welfare workers to also be funded under the scheme.
Abbott's government reversed that decision in this year's budget, allowing only chaplains to be funded by the program. The government has allocated $243.8 million in the federal budget for the chaplaincy program over the next four years. The chaplains are to provide counseling support for students but are forbidden from proselytising their faith. Secular workers would no longer be funded under the scheme.
The High Court ruled in Williams' favour again today, ruling that the law used to maintain Commonwealth funding for chaplains is unconstitutional.
The national body for school chaplains has reportedly stated it believes the program can continue despite the court ruling, saying the payments could continue as state and territory grants. The National School Chaplaincy Association made the following comments in a statement made after the ruling:
"While the High Court has ruled against the current [funding] model, the court has acknowledged federal funding can continue for chaplaincy through state/territory grants,"
"In 2012, the High Court ruled unanimously that, funding model aside, there is no constitutional problem with chaplains serving in government schools.
"Therefore we hope the Federal Government will again act swiftly to protect this vital and beneficial program for students."
Prime Minister Tony Abbott stated the government is examining ways to make sure the program continues.
"The Attorney-General is having a look at it as we speak, and there will be a response as soon as we can appropriately respond," he said.
"Obviously we want our existing programs to continue. We particularly want the chaplaincy program to continue.
"It's one we invented. It's one we supported. It's one we took to the election."
The chaplaincy program has been criticised for failing to support Australia's lesbian, gay, bisexual and transgender students. Outgoing Labor senator Louise Pratt made the following comments regarding the program in one of her final parliamentary speeches on Tuesday night, in anticipation of the High Court's decision.
"I know some great chaplains – they work with love and authenticity, doing wonderful things for our young people. But on a national level we must face the fact that our chaplaincy program is failing Australian young people."