High Maintenance doesn't hold back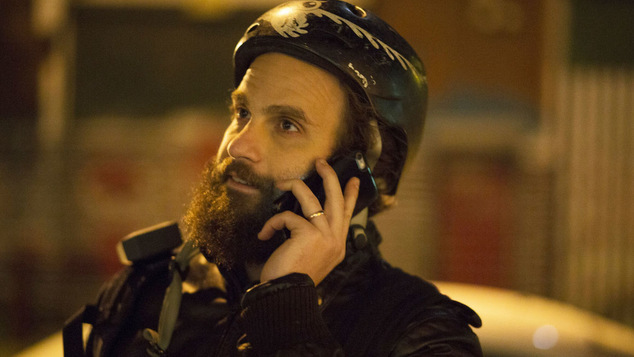 High Maintenance has been a successful underground web series over the last few years. There's nineteen online episodes of the show and now it's made the leap to television as a new series for HBO.
If this week's first episode is anything to go by, it's not going to shy away from being very real with it's depictions of queer characters.
The show follows a character who is a dope salesman in NYC, riding his bicycle from client to client – and an interesting assortment of characters they are.
The premiere episode featured Max (Max Jenkins) who rather than deal with his over-powering female BFF Lainey, hooks up via Grindr with Sebastian, a recovering addict played by porn star Colby Keeler.
The duo's explicit sex scene sees Sebastian and Max going full throttle. Sebastian invites Max to tag along to his AA meeting – which he gleefully joins, even though he's never been addicted to anything.
In the AA group we meet a cast of fabulous character including one played by Christopher Caldwell (a.k.a Bob the Drag Queen).
The only thing linking all the different characters in the show is their shared drug supplier. Set your IQ to record this one each week – it's fabulous.
The series is created by husband and wife team Ben Sinclair and Katja Blichfeld. Sinclair plays the unnamed lead character.
Check out the trailer for the show. High Maintainence is playing on Foxtel.