Holden Nowell hated paying gay in Carly Rae Jepsen's 'Call Me Maybe' video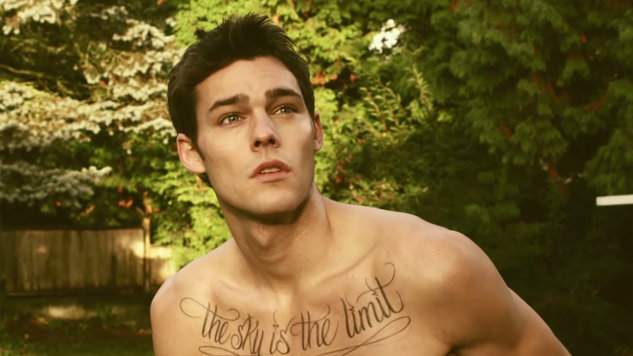 Holden Nowell, the model who played the love interest in Carly Rae Jepsen's much loved Call Me Maybe video says he found it difficult to play a gay character.
In the video for the song from 2012 Jepsen sings about a lust for a handsome gardener who is mowing her lawn.
She performs with her garage band singing about how much she'd like him to call her, only for the video to end with the hunk giving his number to one of her male band mates.
In an interview with IHeartRadio Nowell said he found it difficult once the video came out because he was so strongly associated with the tune.
"It's what people began to recognize me as and know me as, and it was only that," he said. "It was really difficult for me and really frustrating.
"I was always the 'Call Me Maybe' guy, everywhere I went, and after awhile I got really sick of hearing that." he told the Canadian broadcaster.
The model, who was 22 years old when the video was created, said he only got paid $500 for his work, and although he was promised a slice of the royalties he never saw a cent.
Nowell said he hasn't spoken to Jepsen since the video premiered. "I personally don't have anything positive to say about Carly Rae," he said. "She won awards because of that video and she never reached out to me."
He wasn't impressed that his character turned out to be gay at the end of the video.
"The fact that they had to make me gay at the end of the video… it was all very… I didn't like being known as the gay guy in the 'Call Me Maybe' video. It was just something I wasn't used to."
Nowell said the original storyline called for his character to kiss the guy, but he came up with an alternative ending.
"I was like, 'I'm going to be completely honest with you. I'm not going to kiss a guy, especially for $500. I said 'I really don't think I'm comfortable kissing a guy for a music video.'"
"I said, 'You know what? What if instead of me kissing a guy at the end of the video, what if I just give a guy my number or something like that?'"
In an interview with Andy Cohen on Watch What Happens Live Jepsen recounted that she picked Nowell for the video during the auditioning process after he took his shirt off.
Nowell found fame as a model in his late teens but didn't enjoy his time in the industry. Signed to a major agency in New York he said he found the industry to be full of predators who were trying to "pimp" out models as "gay for pay".
"They pimp you out. You're basically a Geisha girl," he said.
"'Gay for pay' is literally what runs the male modelling industry and I don't get down like that. I think people should be allowed to love who they want to love, but I love women. There's no amount of money, no amount of fame that could ever make me… I couldn't do something that didn't feel right in my soul."
Abandoning his modelling career he returned to Canada and took up a series of odd jobs before becoming a drug dealer. Nowell says he spent three years selling drugs before being arrested and sent to jail. After being behind bars he returned to modeling and got the gig in the Carly Rae Jepsen video.
He's now found a new career as a rap artist performing under the name SixXx'Tre, and he's all about making Christian focused rap music.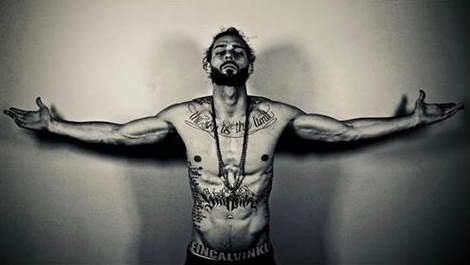 After a near death experience, where he was stabbed in the head several times, and a short lived marriage that ended in divorce, Nowell decided to clean up his act. He became a vegan and gave up drugs, and has just released his first album Fade II Black. 
"This is going to be the most groundbreaking iconic hip hop album since probably The Marshall Mathers LP," he declared. "It's quite a statement but I stand by it."
He also has a follow up album ready to go called Buried Alive, and he's confident both are going to be huge sellers, making him the first hip hop artist to have two multi-platinum selling albums in the same year.
"I'm not being cocky," Nowell said. "I'm just confident. I know my worth as a human being, as an artist. This is my calling."
In If This World Were Mine, a track from the new record which samples a Marvin Gaye and Tammi Tyrell track of the same name, Nowell raps "That Marvin Gaye shit makes them melt like a candle, bitch me and you stick together like glue, from day one we sit together like Cinderella's shoe."
Check out his work below.
OIP Staff
---