Holland Taylor: No, I haven't come out because I am out. I live out.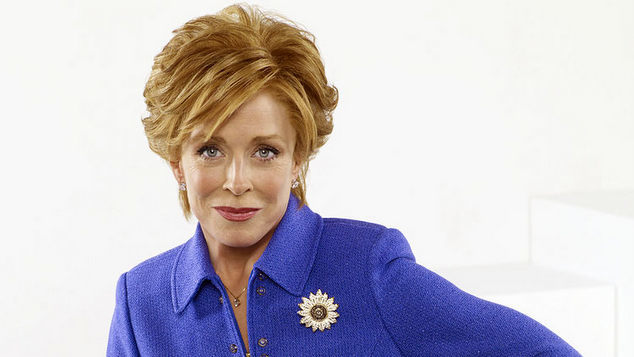 Actress Holland Taylor has opened up about her sexuality for the first time. Speaking to New York radio station WNYC. The actress best known for her role as Evelyn Harper on the sit-com 'Two and Half Men' revealed her excitement about her new relationship.
During the interview the 72 year old actress said she'd recently entered a new relationship with a much younger woman, describing the experience as "wonderful".
"It's the most wonderful, extraordinary thing that could have ever possibly happened in my life," she said of her romance.
"I feel very very shy of it," Taylor said. "Most of my relationships have been with women and I don't like talking about them because I don't like talking about the politics of it all because I'm not political about it."
The actress said she wanted to share her recent news without it being described as a 'coming out' moment because from her view she'd never been 'in'.
"I'd like to be able to just say that, without having to stop and say, 'So have you come out?'" the actress added. "No, I haven't come out because I am out. I live out."
Aside from her role as the mother to Charlie Sheen and Jon Cryer on 'Two and Half Men', Holland also played Judge Roberta Kittleson on 'The Practice' and starred in her acclaimed one woman play 'Ann'. The actress is also along time campaigner for HIV/AIDS charities.
While Taylor declined to identify her younger partner news outlets quickly suggested that her new love was 'American Horror Story: Hotel' actress Sarah Paulson.
Paulson was previously in a 5 year long relationship with actress Cherry Jones, the couple split in 2009. Paulson starred in the Aaron Sorkin penned series 'Studio 60 on the Sunset Strip', and received critical acclaim for her performance in the film 'Martha Marcy May Marlene'. Paulson will next be seen in the gay romance film 'Carol' which stars Cate Blanchett.  
OIP Staff