Homemade YES sign vandalised, but Perth family is undeterred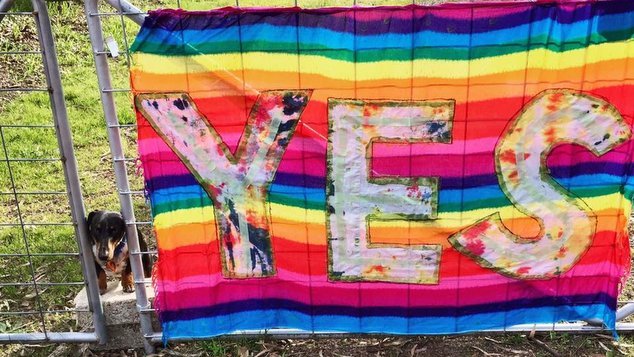 A Perth mother hasn't let vandals who attacked her flag supporting marriage equality with graffiti have the last word.
After the government announced that it would address Australia's drawn out debate on marriage equality via a nation-wide postal survey, Julia Burch hung a rainbow flag with a giant YES on the front gate of her Glen Forest property.
The mother of four and her family were devastated when the message she posted to show support for her gay son was attacked, with the word 'AIDS' sprayed across the flag.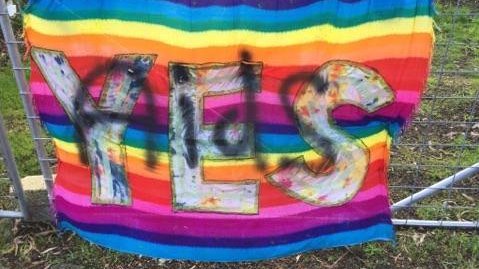 Speaking to Nine News Perth Julia said the act had brought her to tears.
"It's so hurtful on so many levels, the word 'No' I could probably understand, but having the word 'AIDS' was really unfair." Julia said.
FLAG VANDALS
A Perth family has been left shaken.. By vandals who graffitied a rainbow flag out the front of their home.
The flag supporting same sex marriage had been hanging on the properties front gate for nearly a month before the ugly act.

Posted by 9 News Perth on Saturday, September 2, 2017
After the images were posted on Facebook the family received lots of support from people who agreed with changing the marriage laws, one stranger even dropped a card in the families mailbox showing their support.
Undeterred by the act of graffiti, the flag has now been cleaned, and upgraded with extra rainbow ribbons. Julia also added a stack of teddy bears, each wearing a rainbow scarf, outside of her gate that marriage equality supporters can take to show their support.