Hooked on Great White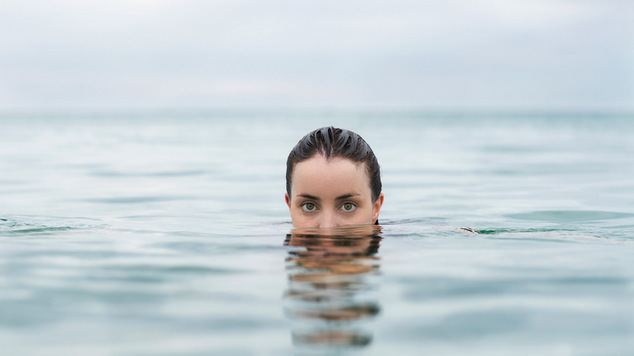 Review
The floor of the Blue Room is covered in balloons of varying sizes and colours. Some are white, some clear and others in various shades of blue. The room is instantly transformed into the shallow waters of the beach, filled with waves, froth and spray.  Two characters enter the space; one comments that they didn't see the other. 'I'm going to eat you' declares the second.
'Great White' is a first rate theatrical experience, perfect for the Blue Room's intimate performance space. It's a philosophical discussion about life between a swimmer and his girlfriend and a predator that's filled with tension and emotion.
Adriane Daff, Mikala Westall, Will O'Mahony deliver knock out performances of this script authored by O'Mahony. The script, and its staging, is a great combination of simplicity and directness at first impression, but much deeper themes and meaning lurk beneath, mirroring the ocean waters of its setting.
Daff, Westall and O'Mahony are all experienced actors whose careers have taken them further than most actors appearing in Blue Room productions and their experience shines though. The dialogue is a great mix of comedy and drama, moving from comedic exchanges to nail biting terror and great sadness over the course of the production.
Don't be surprised if this show scoops up all the awards at the end of the year. Grab tickets quickly before they sell out.
'Great White' is at the Blue Room at 7pm until June 29, more info at the Blue Room.
Graeme Watson