Eurovision's Hovi Star reports homophobic attack in Russia
Singer Hovi Star, who will represent Israel in this year's Eurovision content, has reportedly suffered a homophobic attack while visiting Russia.
The singer told Maltese television that when he passed through Moscow airport passport control officers ripped up his passport.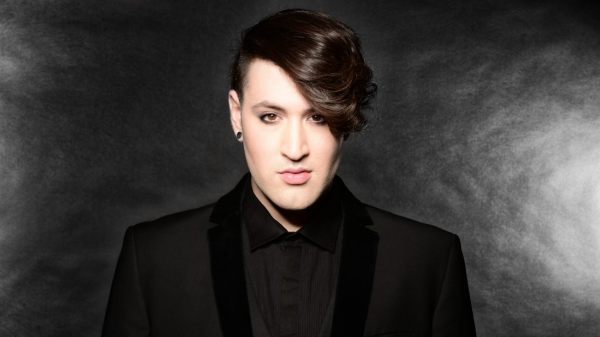 "Maybe people in Moscow have a rough time with people like me, maybe because I'm gay, maybe because I dress like this, maybe because I wear make-up, I don't know." Star said.
"But when I wanted to get into Moscow, I had problems with passport control. They told me I can't go in, they looked at my passport, they ripped my passport. It's amazing that this happened in the Eurovision bubble because my song Made of Stars it talks about equality it talks about how everybody is the same, everybody was born the same, everybody will die the same.
Star said he was personally a fan of Sergei Lazarov, Russia's entry to the competition.
"Let's take this as a lesson. I don't take it personally, I really like Sergei Lazarov and I like Russia. This wasn't a nice experience, we live, we learn, we continue, we smile and we give free love to everyone."
His single 'Made of Stars' has been tipped as a song likely to make it into the finals but Russia's Sergey Lazarev is the bookie's favourite.
Check out Hovi Star's song below.
Who is Hovi Star?
Hovi Star has had lots of singles in his homeland Israel and is part of the dubbing cast for many Disney musicals that are translated into Hebrew. He first came to prominence through a TV singing competition.
Star has been open about his sexuality, he identifies as gay, and is also a trained hair and make-up artist.
Israel's track record at Eurovision
Israel has competed in the competition 38 times since they made their debut in 1973. They first won the competition in 1978 when Izhar Cohen and Alphabeta presented their song 'Ah-Ba-Ni-Bi'. The following year Gali Atari team up with Milk and Honey to sing 'Hallelujah' giving the country back to back wins.
Israel's most memorable win came in transgender singer Dana International won with her tune 'Diva'. Last year the country put forward Nadav Guedj singing 'Golden Boy'. The song came 9th overall in the competition.
Eurovision begins on May 10th with the first semi-final, the second semi-final is on May 12th, and the final will occur on May 14th. Locally it will be broadcast on SBS TV. 
OIP Staff