Iceland may remove blood donation ban for gay men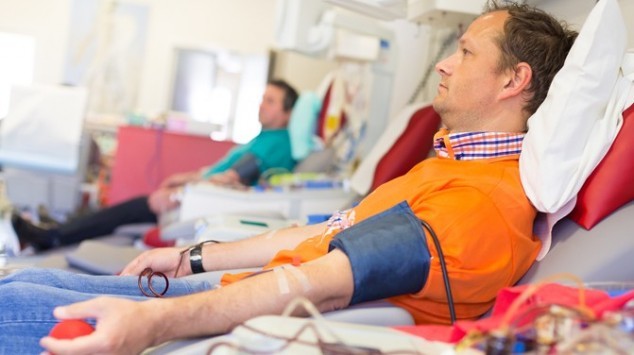 Iceland may be reconsidering its policy of banning all gay men from donating blood after the country's health department highlighted that almost as many heterosexual people contact the virus.
Last year the Health Directorate noted that the incidence of HIV between homosexual and heterosexual people almost identical, 150 to 148 cases. When HIV first emerged in the 1980's it was predominantly occurring among gay men but as that is no longer the case, a blanket ban on gay men donating blood no longer makes sense.
Despite the government's own findings the country's Chief Epidemiologist has told reporters that gay men still pose a greater risk because some gay men have more liberal sex lives. His comments were reported by local media outlet RÚV.
"First of all, in this group there is an increased chance that their blood could be carrying HIV or hepatitis C," epidemiologist Þórólfur Guðnason told reporters. "There are individuals in this group who are practicing safe sex, and are therefore not at risk, while there are others, with a more liberal sex life, who are more likely to spread these kinds of infections."
Iceland currently bans all gay men from giving blood donations, other nordic countries insist that gay men have not engaged in sexual activity for one year, with the exception of Denmark that only requires four months of abstinence.
Despite his belief that gay men's sex lives are more adventurous than heterosexual people's sex lives, the Chief Epidemiologist said it may be time for Iceland to bring their policies into line with other countries.
"I believe that given what other people in Europe have done, we can leave behind a total ban and move on to having an abstinence period of some months," Þórólfur said.
Iceland's Ministry of Health is currently reviewing the guidelines.
OIP Staff
---