In the Pines Celebrates Twenty Years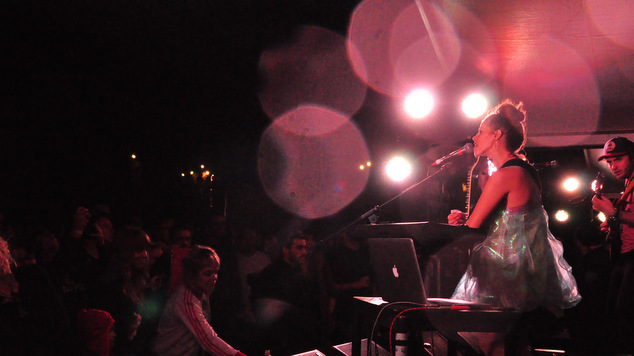 RTRFM 92.1, Perth's independent community radio station celebrated a milestone on Sunday with the 20th edition of their annual fundraiser 'In the Pines'.
The yearly concert held in Sommerville auditorium at the University of Western Australia highlights local music and raises vital funds for the volunteer based station.
Over it's lifetime the station has hosted many different programs for the LGBT community including 'All Things Queer' that airs on Monday nights at 11pm.
Yesterday's concert saw many respected Perth bands reform specially for the event including The Tigers, Circus Murders, and Turnstyle. They joined current musicians including the 6's and 7s, Felicity Groom (pictured), Simon and Girlfunkle and Red Jezebel. The show was closed by local favourites Beaverloop who played for the first time in thirteen years, who joked that they would be back again in 2026.
OUTinPerth staff members volunteer at RTRFM 92.1