Indonesian city brings in new anti-gay laws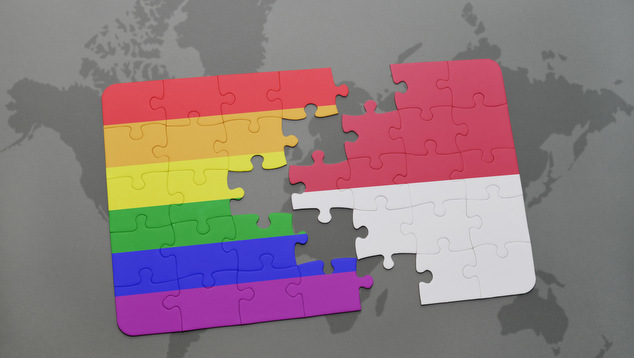 The Indonesian city Paraman has brought in a new bylaw which sees people fined USD$70 for homosexual or transgender activity.
The city in West Sumatra introduced the law this week on Friday council chair Fitri Nora said the fines would apply for immoral acts that disturb public order.
"Those who conduct immoral same-sex acts and transvestite activities will be fined of up to 1 million rupiah ($US70) if they disturb public order," Fitri said.
Around 100,000 people live in the city, and officials have not given any clear description of what might possibly constitute a breach of the new law.
Homosexuality has never been illegal in Indonesia, except in the province of Aceh which operates under Islamic Sharia law. There has however been a push in recent years for homosexulaity to be outlawed.
Disturbingly in many provinces across the country vaguely worded anti-pornopgraphy laws have been used to target LGBTIQ+ people, including within the privacy of their own room or hotel accommodation.
The new law follows a series of anti_LGBTIQ+ incidents in recent weeks.
On November 2nd police were filmed arresting three transgender women in Labuhan Jukung, Lampung on the island of Sumatra. The trio were taken to a government building where they were given 'Islamic guidance' according to officials before being publicly hosed down with water from a fire truck.
On October 31st, ten women were arrested in West Sumatra and accused of being lesbians. Police said they had gone through the women's social media images and discovered photos of two of the cohort hugging and kissing.
OIP Staff
---