The Internet have a new album 'Hive Mind'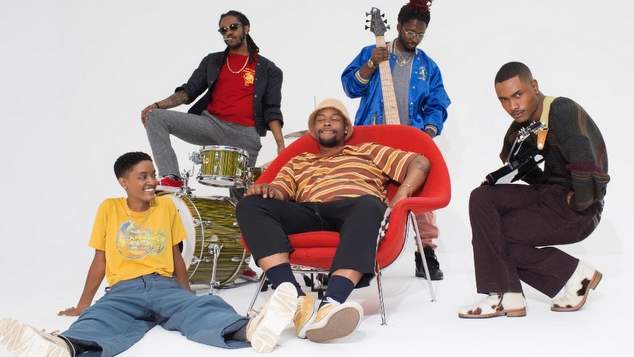 Neo-soul hip hop outfit The Internet have announced that their forthcoming fourth album, Hive Mind will be released on 20th July 20 via Columbia Records and Sony Music Entertainment Australia.
The collective have released  Roll (Burbank Funk) from the album and a second tune entitled Come Over made its debut as Zane Lowe's World Record on Beats 1 on Apple Music.
Hive Mind is written and produced entirely by The Internet and is the band's follow up to their breakthrough third album, Ego Death. That album's fresh sound of funk-tinged beats, laced with slinky guitars, evocative keys, and heart-striking lyrics about relationships with women, earned it a Grammy nomination for Best Urban Contemporary album.
The Internet toured Australia with Laneway Festival, performing in Sydney, Melbourne, Brisbane, Adelaide and Perth.
After a lengthy world tour in support of that record, the band encouraged each other to explore their identities as solo artists; incredible solo albums from all five members of the collective emerged to rapturous response throughout 2017.
Feeling the unity of coming back together, however, created the foundation for what became Hive Mind. In their new music, members Syd (vocalist/songwriter), Matt Martians (producer), Steve Lacy (guitarist/vocalist/songwriter), Patrick Paige II (songwriter/bassist), and Christopher Smith (songwriter/drummer) present a kaleidoscopic, neo-soul, future sounds that reveal the growth in their creative chemistry.
This sense of togetherness – not just for them, but for everyone – is one that the band chose to highlight as a major theme for the album.
"After making a few songs we realised that we really want to use this album to live by example and promote camaraderie amongst young black people," Syd said ahead of the album's launch. "We realised that we're the only band of our kind. And we want to really solidify ourselves as that, as the best."
OIP Staff