Invitation rescinded: Stephen Wells no longer welcome at candidate forum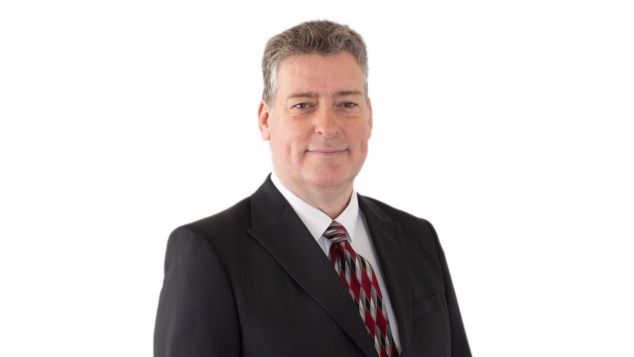 The Busselton Chamber of Commerce and Industry has had second thoughts about welcoming controversial local government candidate Stephen Wells to their election forum next week.
Earlier this week when OUTinPerth asked the council if Wells would be welcomed at their upcoming event they declared he would be invited, citing a commitment to free speech. The business group appeared to be unconcerned about Wells long list of offensive remarks about gay and transgender people, the Indigenous community, women and people from Asian backgrounds.
The organisation has now rescinded the invitation after "new information" came to light.

"In light of new information the Board has received, The Busselton Chamber of Commerce and Industry (BCCI) has made the decision to revoke candidate Stephen Wells's invitation to speak at next Tuesday's 'Meet the Candidates' public meeting, ahead of the upcoming local government elections in October." the BCCI posted to social media.
"Our Chamber represents the local business community and its members, which is an inclusive community, and does not support speech that seeks to divide and exclude members of that community.
"This is why it is so important for our local community to be involved and vote in the upcoming local government elections.
"People have the power to create change and have a voice in the City of Busselton's future. Now more than ever we encourage you to attend the public meeting next Tuesday night and meet the candidates running for Council.
"We are very conscious of anything that can distract from what the event is about. Our community needs to clearly hear how the candidates will support both short and long-term goals to ensure Busselton continues to thrive. By rescinding that invitation we feel the stage is set for a much better and focussed outcome." they said.
Wells has responded to the decision labeling the council's board as "cowards".
"People become cowards when they fear everything and anything except God. As long as the majority of people don't fear God, then Democracy will be an illusion. I wasn't cancelled because of my views. I was cancelled because the Chamber of Commerce board feared they would be next on the hit list, if they let me speak and publicly defend myself." Wells posted to social media.
Transfolk of WA condemn candidate's comments about transgender people 
Transfolk of WA is the latest in a long line of organsiations to condemn the comments Wells made in his online video.
"TransFolk of WA denounces the extreme and hateful views of all neo nazis. These views are completely out of touch with a vast majority of Australians, and should be explicitly called out.
"TransFolk of WA is in solidarity with the trans and gender-diverse community of Busselton, their allies and other affected minority groups targeted by this individual." the group told OUTinPerth.
Wells has denied he is a neo-Nazi, but acknowledges the site he publishes his view on does attract people who identify as such.
Graeme Watson 
---
Do you need some support?
If you are struggling with anxiety or depression, support and counselling are available from:
QLife: 1800 184 527 / qlife.org.au (Webchat 3pm – midnight)
QLife are a counselling and referral service for LGBTQIA+ people.
DISCHARGED: [email protected] / discharged.asn.au
Discharged is a trans-led support service with peer support groups for trans and gender diverse folks.
Lifeline: 13 11 14 / lifeline.org.au
Beyondblue: 1300 22 4636 / www.beyondblue.org.au
---

You can support our work by subscribing to our Patreon
or contributing to our GoFundMe campaign.