Nothing Has Changed: iOTA joins WASO for David Bowie tribute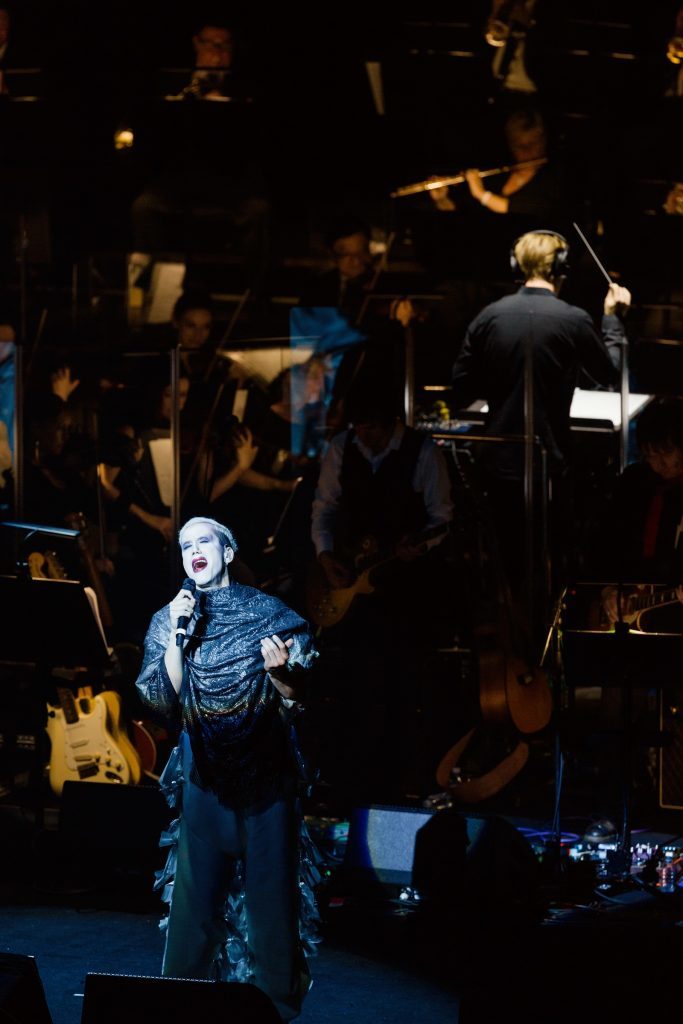 The West Australian Symphony Orchestra is celebrating the life and music of David Bowie later this year, and a troupe of great Australian artists are coming to sing some of Bowie's biggest hits and little known gems.
The show was recently performed in Sydney and performer iOTA was one of the featured artists. The performer who has had success as both a singer and actor spoke to OUTinPerth about Bowie, growing up in Pinjarra and why he jumped at the chance to sing in front of an orchestra.
What was it about this Bowie tribute that made you want to be a part of it?
There were a lot of tributes popping up and it seemed like this one was a little more auspicious. It was with an orchestra and that was a big attraction for me. I'd never sung with an orchestra before and I'd never met or worked with any of the other singers.
What's the difference between performing with an orchestra as opposed to a regular band?
It's not too different for me as a singer, but it's challenging to get an orchestra and a band to combine together because the volume levels are not what either are used to. They need to come up or down in volume to be able to come together.
How did you choose which Bowie tunes to perform?
We were given a choice of songs and asked what we liked, but there was also some songs that were chosen for us, it was a bit of a mixture of decisions there. Any song would have been fine for me, but I really loved getting to sing 'Life on Mars'.
Which version of David Bowie did you first encounter when you were growing up?
I remember the red headed Spider from Mars guy, I remember thinking he was interesting, and that stuck with me, I liked his look. It was really '80s Bowie that really got my attention because I was a teenager then and 'Let's Dance' and 'China Girl' were on the radio. He was part of what I 'sucking in' as a teenager.
Later though around 2000 I really discover all of his work, and that's when I realized what a great singer he was with so many interesting songs and melodies.
You're originally from Pinjarra, what was it like growing up there as a creative kid?
It was OK until I discovered sex or sexuality, and then it became a kind of torture. It was a very homophobic environment. You know, you work out that you're gay and decide not to tell anyone and it – it just informs the next few years, which was pretty dark for me.
I have great memories as a kid of lots of foggy mornings, grassy fields and cows, going out and looking for mushrooms (not magic ones!) and being in that rural environment and liking that.
The older years were a lot of mischief, a lot of unhappiness and trouble. There were good times, I did a lot of jamming and playing and rock n roll, but I couldn't wait to get out of there and spread my wings.
David Bowie – Nothing Has Changed is being performed by the West Australian Symphony Orchestra with iOTA, Deborah Conway, Steve Kilbey, Adalita and Tim Rogers at The Riverside Theatre on Thursday 10 & Friday 11 November 2016. Tickets available from tickets.waso.com.au
Graeme Watson
Images:- Robert Catto