Iranian Pop Star Googoosh Promotes LGBT Rights in New Music Video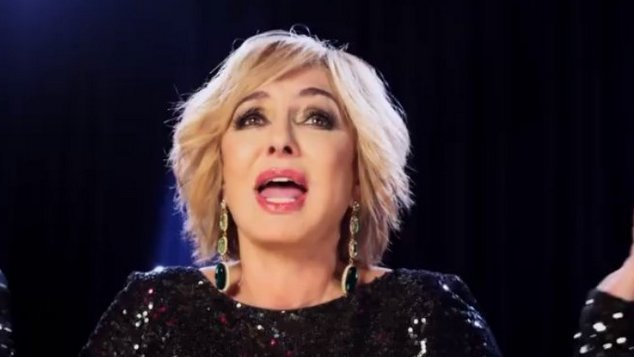 Singer Googoosh, known as Iran's 'queen of pop', has released a new video that promotes gay rights.
The video is for her new song 'Behesht' (Heaven), and features a lesbian couple whose relationship is abhorred by their family and society. It was released on the singer's Facebook page on Valentine's Day.
Googoosh was widely popular in the music scene in the 1970s, and also appeared in a number of films. Googoosh remained in Iran after the 1979 revolution, refusing to leave for exile despite the ban on female singers. She eventually left in 2000 and sang after 21 years of silence. This history has earned her widespread popularity in Iran and various countries in Central Asia and the Middle East. She is reportedly a symbol of national pride for many Iranians.
The video has been viewed more than 1.2 million times on only two websites. Navid Akhavan, who wrote and directed the video, said that he is thrilled by the response..
"The reactions we have seen so far have been tremendous," he said. "The comments I have read online and the messages I have received from people within the Iranian LGBT community have brought tears to my eyes."
He also added: "We knew from the start that because of its topic the video is going to be very controversial among Iranians, that's why we expected negative feedback too, but that hasn't bothered me, nor Googoosh."
Lesbian, gay, bisexual, transgender and intersex people face discrimination and persecution in Iran. Same-sex sodomy was punishable by death in the country until 2012, at which time it was altered so that the perpetrator with the 'active' role may be punished by 100 lashes if the sex was consensual and he was not married, but the death penalty is compulsory for those who played the 'passive' role regardless of marital status. Official treatment of gay people varies depending on location and who they are arrested by. Stigma against LGBT people is still widespread in Iran.
Googoosh is reportedly the first celebrity of such magnitude to take speak up for LGBT rights. Iranian lesbian and human rights campaigner Shadi Amin, said the video has provoked an enormous response.
"When I saw the video, I called my mum and said have you seen it? I told her I can keep my head high now," she said. "We don't expect a massive change after this video but it has broken the silence of many Iranians."
Amin said it was brave of Googoosh to release such a video. "Our research and experience shows that gays and lesbians in Iran, especially those in smaller cities, feel they are alone, think they are the only people to have such feelings on the planet, but Googoosh's video [shows] hey, you are not alone."
You can watch the music video with English subtitles below.