Ironing out the bullshit with #WeThePeople LIVE's Josh Zepps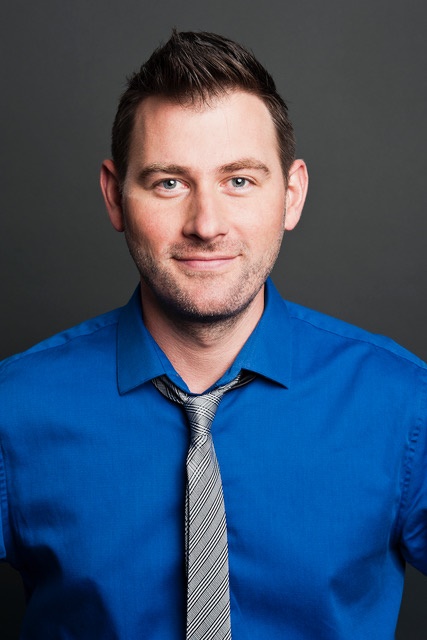 Aussie political satirist, presenter and producer Josh Zepps has interviewed some of the biggest names in media, entertainment and politics today. Zepps' career got a kick start when he drew attention and won an Australian Commercial Radio Award for embodying former Prime Minister John Howard on 2UE radio each week, as well as hitting our screens as the presenter/producer of Australian Idol companion program Idol Backstage.
As one of the founding members of HuffPost Live, a streaming network loaded with interviews with celebrities and influencers from all realms, Zepps' work has gathered over 3 billion views – including a notorious interview with actor Jeremy Irons, whose comments about marriage equality set social media alight.
These days Zepps is living with his husband in New York hosting his top ranking comedy podcast, #WeThePeople LIVE, Zepps is also paying a short visit back to Oz for some live recordings of the 'cast and a guest stint on ABC Local Radio Evenings. We caught up with Josh to talk the talk as he heads home for the summer.
Is it a big jump coming back to Aussie radio after working so long in the US media?
It's very much the same! To be honest, and this is the weird thing about the world at the moment, I feel like people have more in common with people who are similar to us in LA, New York, London, Berlin & Tokyo, in a way, than we do with people who live just 50 kilometers away. The world is getting stratified into different sub-communities and borders. Maybe that's just because I travel so much but I feel at home as long as I'm in the same milieu in different places than I do with different subcultures in the same city.
You have interviewed a plethora of high profile people from all walks of life during your time with HuffPost Live. Have their been any highlights?
Absolutely! I think my Russell Brand interview was pretty amazing because he'd just come off of a very bad experience at MSNBC where he completely demolished the newscaster because they had been a little bit condescending towards him. I hadn't realised that at the time, so he came into the studio not willing to take any bullshit and it was clear within the first five minutes of the conversation that I was either going to have to step up my game and ride this bucking bronco, or I was just going to get trampled to death.
Of course, the Jeremy Irons interview was … good. Especially for me being married to a man, for him to say of gay marriage; "Could a father not marry his son?". That was literally in the 31st minute of a 33-minute interview. It's a real luxury to have the time on HuffPost Live to give someone breathing space where they're willing to let their guard down.
How did it feel in that moment to hear that live on air from a guest, knowing you were in a same-sex relationship?
Actually, I thought it was interesting. I think he was a little unfairly maligned at the time. That video went super-viral. Stephen Colbert, Charlie Brooker and a bunch of other media outlets picked it up. I was interviewing Brooker recently and he mentioned he kept playing the Irons clip on his yearly TV wrap-ups. Last time I was in the UK, Irons was on Hard Talk and they said to him, "You were recently on a talk show where you went on a bizarre anti-gay rant" and I felt so terrible for him because the reality is he just thinks he's having a pleasant conversation with somebody on a couch. Yes, there are cameras but we've established enough of a rapport that I've won him over in some way and he's just speculating! It was just a thought experiment. He's an old, white, straight, conservative guy and he's just mouthing off – I don't really think he has an anti-gay bone in his body. I was stunned when he said it, but not at all offended.
How does your podcast #WeThePeople LIVE build on HuffPost Live?
The podcast is a great experiment in bringing people together and finding new ways to have conversations that are not partisan, that are not talking points, that are not predictable! People are exhausted by conversations that seem phony and inauthentic. I think that explains part of Trump's rise to power, it's part of Brexit, it explains the success of One Nation here in Australia. People are tired of political niceties and exhausted by the mediocrity of the mainstream media in reinforcing those political niceties. My show and overarching mission in life is to crash through the bullshit to have fun, funny and smart conversations about things that are going on in the world between people who are willing to give each other the benefit of the doubt and not adhere to talking points. That's what people are clamouring for. We're all spinning around in this weird morass of Facebook and Twitter and fake news and clickbait which is making everyone underestimate each other's capacity for humanity and understanding. I wish we would all just raise the bar a little bit and have a little bit more fun with the way we have conversations.
You can listen to Josh Zepps' podcast #WeThePeople LIVE at wtplive.com, or catch his interviews at HuffPost Live.
Leigh Hill
Image:- Damon Dahlen