Israel Folau doesn't lodge appeal against Rugby Australia finding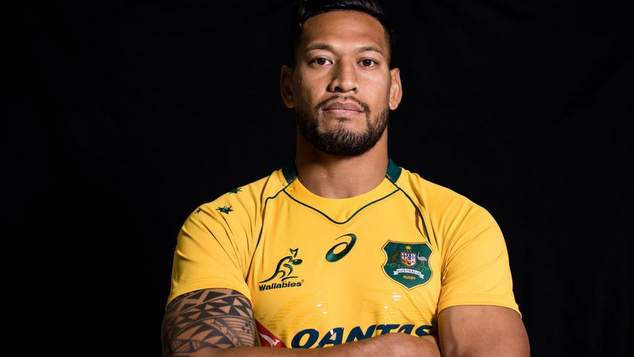 Rugby player Israel Folau has decided not to lodge an appeal against the termination of his $4million contract.
The player had 72 hours to lodge a formal appeal against the sport's governing body's decision to end his contract.
A review panel found that Folau had breached the player's Code of Conduct when he posted a message saying that homosexual people, among other groups of people such idolisers, drunkards and liars, would end up in hell unless they repented for heir sins.

"As Folau has not notified the panel of his intention to appeal, the code of conduct process has now formally concluded," Rugby Australia said in a statement. "With the code of conduct matter complete, Folau's employment contract will be terminated."
Shortly afterwards Folau announced that his decision not to lodge an appeal should not be considered as an acceptance of the panel's decision.
The rugby player can now take his case to the High Court for further consideration.
"The last few weeks and, in particular, the last 72 hours have given me considerable opportunity to reflect and think about my future," Folau said. "I will not be exercising my right to appeal Rugby Australia's decision to terminate my employment contract"
"My decision not to commence Rugby Australia's appeal process is in no way an acceptance of the judicial panel's findings.
"I simply do not have confidence in Rugby Australia's ability to treat me fairly or lawfully throughout this process."
The Australian Christian Lobby has described Rugby Australia's decision to terminate his contract as unjust. The lobby group cite the case an example of religious freedom being curtained in Australia.
Last week ACL Managing Director Martyn Iles said Folau's case was one of the many examples of religious intolerance that were occurring in Australia.
"Australians should be confident and know they are free to express their beliefs which form part of their identity without fear of being unfairly censored or discriminated against." Iles said.
Prime Minister Scott Morrison  has vowed to introduce new laws to protect religious freedom during the next term of government.
OIP Staff
---

.