Israeli man ordered to stay away from Pride parade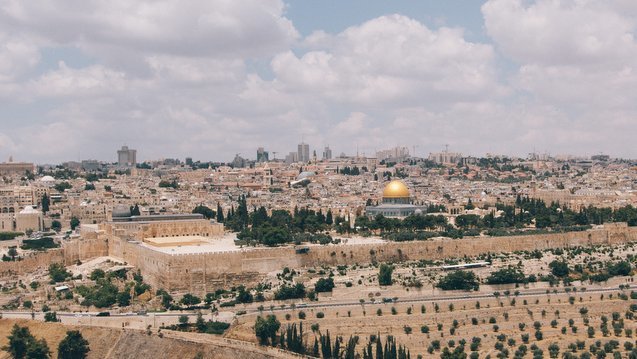 An Israeli man has been ordered to stay out of the city of Jerusalem until the day after the city's Pride Parade has concluded after he made online threats against the event.
The man from Beit Dagan, in the country's central region, was arrested and detained by police after he posted the threats on Facebook. He was released with a court order stipulating that he could not enter the city of Jerusalem until Friday.
Security services were on high alert for the parade on Thursday. Two years ago teenager Shira Banki was murdered during the parade when Ultra-Orthodox Rabbi Yishai Shlissel went on a rampage stabbing Banki and five others.
During the parade marchers stopped and placed flowers at the location where the teenager was killed, her parents also participated in the event.
The parade is now held within a tight police cordon and security services are on high alert for threats against the LGBTIQ+ community.  A contingent of 1000 police officers were deployed along the parade route, all participats were scanned with mental detectors before being allowed to join the march.
Organisers were expecting 4,000 participants, but some reports estimated that as many as 22,000 people took part in the event. The theme for this year's parade was 'Pride and Religion'.
On Thursday as the parade commenced, a small protest was held by far right group Lehava, who were protesting about proposed revisions to the country's adoption laws that would see gay people given the right to adopt children. Their 'Don't let them have children' protest was held away from the parade route and was limited to 100 participants.
Police are reported to have arrested twelve people while they were protecting the marchers, one of the detained men was carrying a knife.
OIP Staff
Image: Rob Bye