Jake Shears reveals the first song from his debut solo album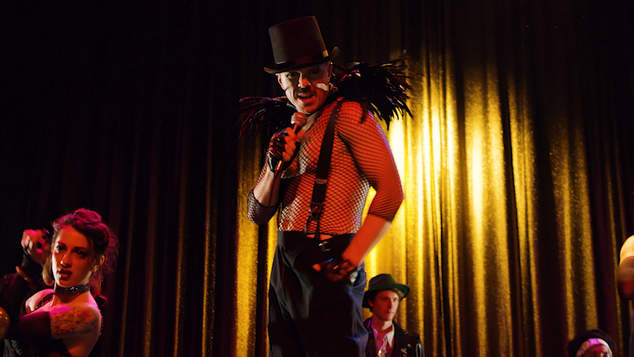 Scissor Sisters front man Jake Shears has released the first song from his upcoming debut solo album. The self titled album will be out on 10th August.
Creep City sees Shears performing as if he's the ring master in the latest Fringe World attraction, making several costume changes in the clip he appears in a fishnet vest, a sparkly jumpsuit and a lovely floral dress.
The Scissor Sisters last album Magic Hour which featured the sensational songs Shady Love and Let's Have a Kiki was released back in 2012. After that the release the band announced they were going on an indefinite hiatus and have only released one song, the charity single Swerlk.
Shears has kept his self busy appearing on many other artists records and making his Broadway debut in the musical Kinky Boots. Not to mention a very memorable appearance at the Sydney Gay and Lesbian Mardi Gras. Earlier this year he released his autobiography Boys Keep Swinging. 
In an interview with Fader Shears revealed the album had been recorded live with each song being performed by a collection of eight or nine musicians including members of the band My Morning Jacket.
The record with have twelve tracks, Introduction, Good Friends, Big Bushy Mustache, Sad Song Backwards, Everything I'll Ever Need, All For What, S.O.B., Creep City, The Bruiser, Clothes Off, Palace In The Sky and Mississippi Delta (I'm Your Man).
OIP Staff
---