Jake Shears to make theatrical debut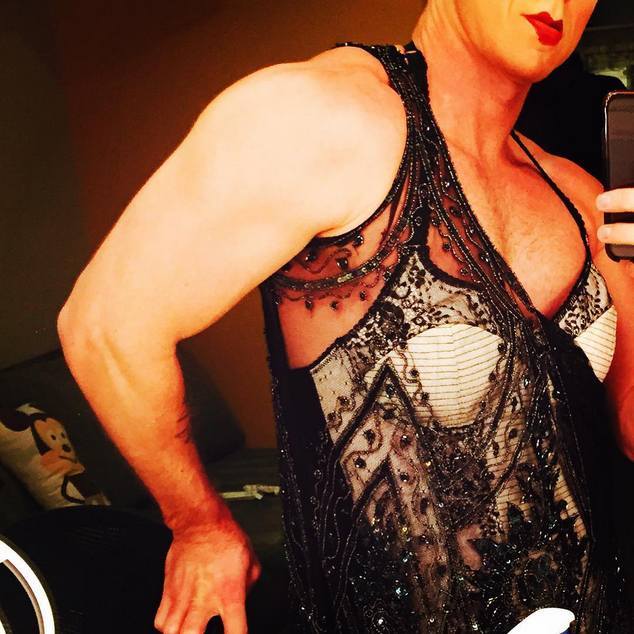 Scissor Sisters front man Jake Shears is taking on a new challenge. The 'Filthy Gorgeous' singer has signed up to appear in a stage production of the play 'Bent' in Los Angeles.
Shears posted a picture of him getting into character to his Instagram account.  In the play Shears will play Greta, a drag queen.
Shears will sing the plays sole musical number  'Streets of Berlin'. The play gives the lyrics for the song, but no tune – leaving it up to each production to come up with their own melody.
The play which is written by Mark Sherman is about the persecution of homosexuals in Nazi Germany. The play made it's debut in 1979 in London with Sir Ian McKellen in the lead role. McKellen also appeared in a revival of the play in the '90s. The Broadway season in 1980 starred Richard Gere.
The play has been credited with raising awareness of the persecution of LGBT people during the holocaust.
'Bent' was made into a film in 1997 with an all star cast including Clive Owen, Nikolaj Coster-Waldau, Rachael Weisz, Paul Bettany, Jude Law, Lothaire Bluteau and Sir Ian McKellen. In the film version Mick Jagger played the role of Greta and Philip Glass provided the soundtrack.
Read an interview with Shears about his new role at FrontiersMedia. The show open later this month.
Read More
21-04-2015   Jake Shears and Courtney Act at Mardi Gras
07-12-2011   Scissor Sisters for Summadayze: Our interview with Jake Shears