Janet King Makes a Comeback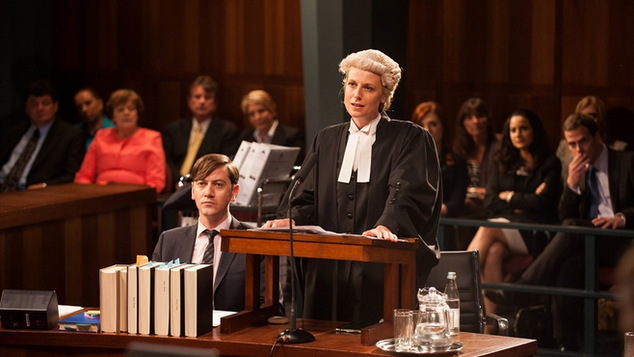 Marta Dusseldorp steps back into the role of Crown Prosecutor Janet King for a miniseries filled with political intrigue, mystery and ethical dilemma.
The story picks up a year after the TV series 'Crownies' finished. It's Janet's first day back at work after a year at home with her new born twins.
At the Crown Prosecutor's office there have been many changes, scattered but brilliant prosecutor Tony Gillies is now in charge, and there are new faces too.
Damian Walshe-Howling appears as new prosecutor Owen Ramsey who has strong ties to the police force, while Vince Colosimo takes on the role Police Superintendent Jack Rizzoli.
Thrown back in the deep end King must juggle a case regarding a man accused of online grooming alongside a prosecution against a high ranking Police Officer accused of helping his wife commit suicide. King is immediately challenged to consider the difference between what the law requires and what her colleagues expect.
This new take on the 'Crownies' world focuses on all of the strengths of the old series while banishing it's weaknesses. This is a show focused around the strongest character Janet King, and it plays up the ethical battles and conflicts between police, prosecutors and the criminals they hope take down.  Gone are the soap-opera elements of the character's love life's – this time around it's all about the business.
It's also refreshing that the show let's us know what has happened to all the characters from 'Crownies' during the year that has passed. Some have moved on, others  remain. Several short cameo's allow the non-returning characters to make an exit from the storyline. a rare occurrence is television storytelling.
'Janet King' is on ABC1 at 8:35pm on February 27th and runs for 8 weeks.
Graeme Watson
Read OUTinPerth's interview with actress Marta Dusseldorp.