January Film Reviews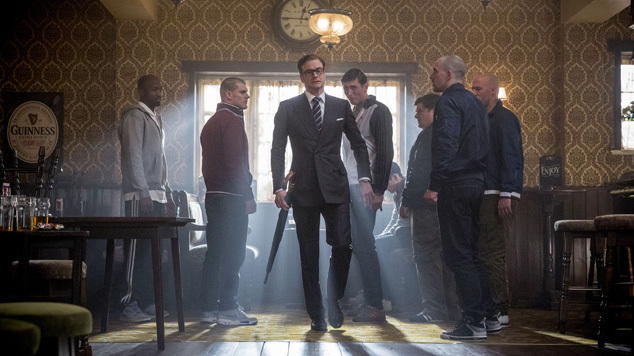 Kingsman (MA)
Directed by Dan Gilroy
Colin Firth is the perfect gentleman as Harry Hart, a member of a super-secret organisation. Using a tailor shop on Savile Row London as their front, the smartly dressed gentlemen fight baddies without government intervention. However the young recruits competing for a spot in the organisation include a female and a working class criminal – Hart having rescued the wayward youth from prison as the boy's father had died while saving his life. Gary 'Eggsy' Unwin (Taron Egerton) has the brains, the body and the charm to become one of the next generation of stylish crime fighters. Humour and action mix easily in this slick film with many nods to the Bond films keeping the audience on their toes. It's highly implausible and highly entertaining as they chase after the psychotic baddie – tech genius Valentine (Samuel L Jackson) who intends to take over the world using people's cell phones.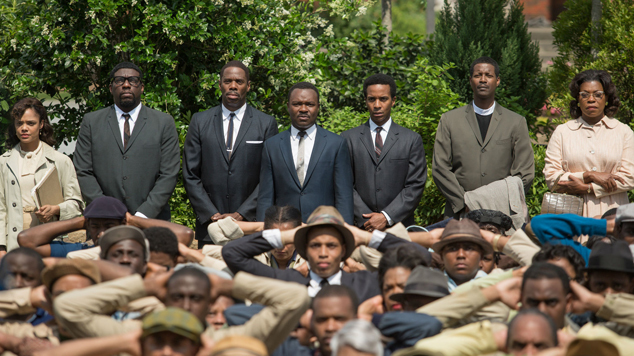 Selma (MA)
Directed by Ava DuVernay
The right to vote was first granted to black Americans (or at least black males) in 1870 but nearly 100 years after, that right was being systematically obstructed by local registrars. By 1965, there were counties in Alabama where not a single black person had voted in any election for the previous 50 years. In spring of 1965, Dr Martin Luther King (David Oyelowo), the young pastor who was becoming the nation's most influential moral voice for nonviolent struggle against racism, decided to lead a protest. The march for the right to vote started in Selma, Alabama. Ava DuVernay's emotional film not only recreates the triumphant march but also brings to the screen a flawed hero. There are no great speeches as King overcomes his doubts to inspire the people (black and white) to fight to defeat entrenched racism. Bathed in a golden light, the drama uses archival footage of this momentous event.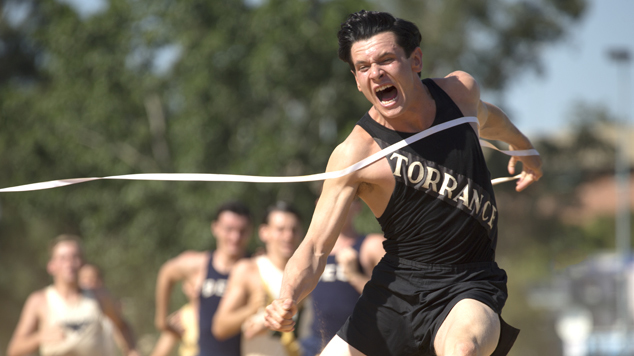 Unbroken (MA)
Directed by Angelina Jolie
There's been a considerable amount of publicity surrounding Angelina Jolie's second feature film. Firstly she took her tribe to Australia for 3 months to shoot the $US65million film. Secondly, the film is based on the incredible life of Louie Zamperini who went from being an Olympic athlete to a fighter pilot in World War II before surviving 47 days on a raft after crashing into the Pacific and then incarceration in a Japanese prisoner of war camp … only to die a short time before the film was released. The film is a huge undertaking with relatively unknown actors. In 2011,
'In the Land of Milk and Honey', a drama set in war-torn Bosnia, received a luke-warm reception but 'Unbroken' will definitely be included in the next round of awards. Apart from Jolie's direction, Jack O'Connell as Zamperini and Japanese actor Miyavi as the brutal camp guard known are particularly good as the two protagonists.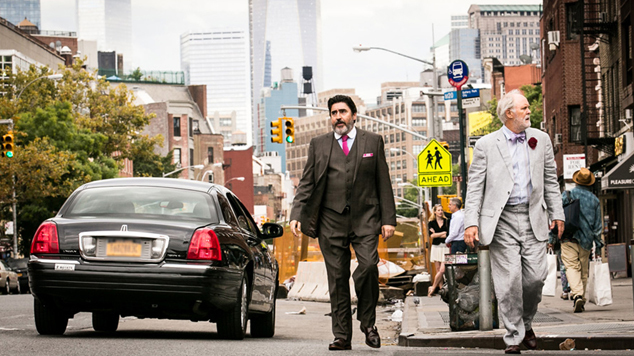 Love is Strange (m)
Directed by Ira Sachs
Together for 39 years, Ben (John Lithgow) and George (Alfred Molina) decide to honour each other by getting married. Amidst the support of family and friends, it is a joyous occasion. Unfortunately, a consequence of them declaring their love is that George loses his teaching position at a Catholic school. With Ben already retired, they are forced to sell their New York apartment and find temporary accommodation. Ben finds himself sharing a bunk bed with his 16 year-old nephew Joey (Charlie Tahan) and George takes the couch at a neighbouring apartment. Director, openly gay Ira Sachs, tells a very personal story that is full of heart and brings up some interesting issues. Although Ben and George are loved and accepted by their family and friends, living in close proximity exposes the limitations to this acceptance.
Love is Strange screens at Somerville 9-15 February and Joondalup 17-22 February.
Lezly Herbert