John Carey celebrates after winning a place in state politics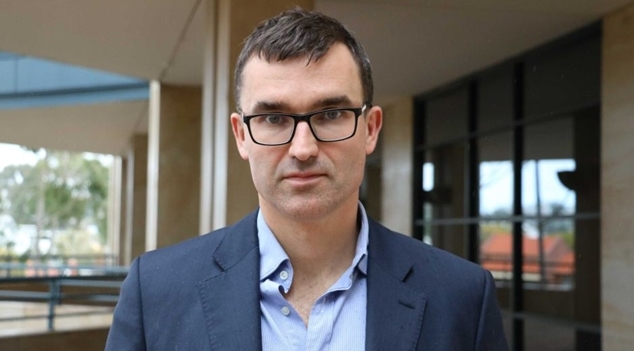 John Carey has successful made the move from local government to state politics.
"I am excited and looking forward to working in a Mark McGowan Labor government." Carey enthusiastically told supporters before declaring it was time to party.
The seat was one of the first called as votes were counted with the Labor party claiming it as a win early in the night.
Carey became Mayor of Vincent in 2013 when Alannah MacTiernan left the role to move into federal politics.
During his time as Mayor, Carey has been a champion of accountability and transparency in local government.
Prior to joining the council he was one of the founders of the immensely popular Beaufort Street Festival.
Carey is not the first former Mayor of Vincent to represent the inner-city seat. John Hyde who was Mayor of Vincent from 1999 to 2001, held the seat for Labor from 2001 to 2013 before he was beaten by Eleni Evangel.
Eleni Evangel loses after one term in government 
Eleni Evangel ended the Labor party's hold on the seat of Perth at the 2013 election. The seat had been a Labor stronghold for most of the previous five decades, but she's only managed to hold it for a single term.
Evangel, who has a background working in teaching and the television industry, had served on the City of Perth council for eight years,
She is the daughter of Tassos Parissis, who was a prominent Northbridge nightclub and restaurant owner.
During her time in parliament Evangel spoke on the record about the value of the city's annual Pride parade and voiced support for marriage equality.
"PrideFEST is well and truly an integral part of our city and Northbridge events calendar. Diversity is one of our city's greatest assets and PrideFEST is a unified celebration of our fabulous diversity." Evangel told parliament in 2016.
There was little hope that Evangel would keep her seat given the predicted swing against the government, and the tiny margin she held the seat by.
OIP Staff