John Digweed: Live in Perth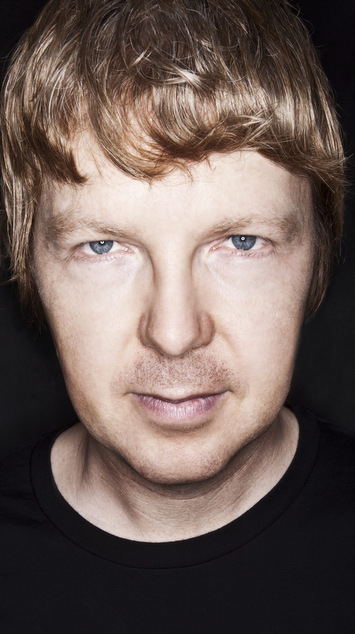 He's been voted the world's Number One DJ on more than one occasion, and has been at the top of his game for over twenty years. International DJ John Digweed is famed for his ability to constantly find new underground dance music and present it at the world's top clubs.
He's the man behind the popular Bedrock CD releases, a resident DJ at Ibiza's super club Pacha this European summer, his radio show is massive and he's also just dropped a new live album. Best of all he's heading to Perth to give local clubbers a massive night out next week. OUTinPerth spoke to John Digweed from London.
Your latest CD is 'Live From Slovenia', what's Slovenia like?
It's cool, it's nice. It's the second time I've played there. The night we did there, the weather was atrocious, there was a storm but I think it added to the night. People travelled from Italy to be there as well, they had like an hour's drive, so a lot of people went through quite a lot to get there, so when they did get to the party they really went for it.
The energy from the room was electric. I think sometimes elements like that, the weather, can really add to the vibe of the night. When people did get there, they just wanted to cut loose.
You record all your sets and then choose later which ones get a release.
It's a more natural way of doing it rather than going, "Right, well when I get to Denver we're going to record it from there, we're going to have camera men set up, we're going to have this – and I better make sure these records are cleared and X,Y,Z.
It just all sounds a bit too organised and I think if I knew it was going to be released I'd play a different way.  I think doing it this way is a bit more natural. I know when I've done a gig which has been a real standout one. I'll come away and think "That really popped tonight", and then I'll have a listen back and go through the track list and see if we have a good chance of getting clearances. All three live albums we've done have worked on the same basis.
So anyone heading down to your Perth show can know there is a chance of a 'Live From Perth' release if the crowd's good enough.
Well possibly, [laughs] we're only trying to do two albums a year, so it might be a bit too close to this one.
You've made some comments in the past about newer DJs being "locked into playlists" Is it frustrating when you see new DJ's who have a heavy reliance on technology?
If they haven't come from that background, you can't really blame them. If it's a case of loading 15 or 20 tracks into a computer, work out an order that they play best, and then go out every night and play the same records in the same order, gig after gig, and the crowd goes mad – in their eyes are they doing anything wrong?
When I first started DJing in the clubs you had to go in during the day and clean the mirror ball and the lights and make sure all the speakers were working. You didn't just turn up, play some tunes and waltz out the door with a bottle of Grey Goose under your arm.
What do you consider to be your official first gig?
Probably a birthday party…probably my fifteenth. Before that I'd been doing warm up spots so I'd been very lucky. I'd hooked up with the local DJ's and they'd let me go play for an hour before anyone was really in the club. I think that was a really good learning curve for me because if I played anything that was not appropriate for that time of night, I'd get a clip around the ear.
I'd be told, "This is the type of music you need to be playing at this time of night." You build up to those records, not when the clubs just warming up. I think that's always stuck with me, how you build a night.  You build the anticipation. It's the same with the lighting guys and everything else.
You don't want to walk into a club and having the music at its loudest, all the lights are on, and the lasers are on, LED's on full tilt. You want to save something, you want the night to open up and it's the same with the music. You don't want to walk in and find the biggest DJ with the levels in the red, playing the latest hits off Beatport, nobody's going to dance then.
You've just started a summer residency at Pacha, Ibiza. The first reviews have just been published, they're pretty enthusiastic. What's it like playing those clubs?
If all the reviews are like that I'll be happy… I've played Pacha many times. I've been going to Ibiza since '94 so I've got a long history with the island. The last few years I've been playing at Space a lot but Pacha's a legendary club that's been open for forty years and they got in contact at the end of last year and said we'd really like you to come and play the whole season…
For me the chance to play there thirteen times over summer, gives me a chance to break some new records, play a lot of new stuff and my signature as well. I like the appeal of doing something on a regular basis and building something.
You've always been noted for your ability to seek out interesting new tunes and underground sounds, does that get harder as technology is changing as we'd get into the world of Bandcamps and Soundcamps.
I'm pretty lucky that I still get sent lots of new music, a lot of people and producers will send me stuff. I listen to everything that I get sent, so some people might miss something. You can go to a track that I might of got seven months ago, and maybe I didn't play it as much as should have, so you start playing it and everyone will be like "What's this track?, What this track? When's it out?" and I'll be like "well its eight months old!"
There is such a vast amount of new music now that you can miss stuff, go back to it, start playing it again and everyone will be getting all excited about it. You can miss stuff, but I diligently try to go through all the new releases, I buy stuff and try to make sure my record box is the most interesting new music that I can find.
John Digweed plays Villa Nightclub on Friday June 7, grab tickets from Moshtix.
Graeme Watson