NUS set to protest Jordan Peterson's tour of Australia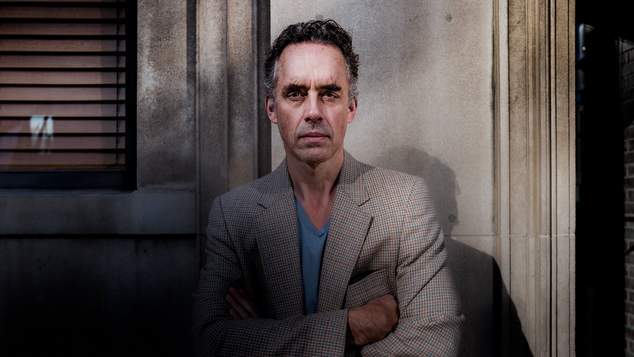 Controversial Canadian writer Jordan Peterson is set to tour Australia this month and it's expected he'll face loud protests as he visits cities around the country.
The well known conservative speaker whose book 12 Rules for Life was released last year. Peterson is an outspoken critic of political correctness who rose to prominence in his native Canada when he spoke out against gender identity being listed as a protected attribute.
Peterson has argued that insisting that people use a person's preferred gender pronouns is an assault on the right to free speech. He has also commented on same-sex marriage saying he is in favour of allowing gay couples to wed because it will stop promiscuity and improve public health.

In response to the 'incel' phenomenon, Peterson posed "enforced monogamy" for women as a solution and suggested that men are not to blame for violence against "crazy women". He is an advocate for the supposed superiority of 'Western civilisation' and claims that racial inequality is a reflection of difference in IQ.
Hersha Kadkol, Ethnocultural Officer at the National Union of Students (NUS), says Peterson's views are decades out of date.
"In many ways, his views are straight out of the 1950s or the discredited eugenics movement that saw inequality as natural," Kadkol said. "But worse, he has become a key ideologue for people radicalising to the right."
THe NUS says Peterson repackages extreme conservatism as common sense, and labels his critics as unreasonable opponents of "free speech". Kadol says people would be mistaken if they considered Peterson just to be the author of a self-help book.
"We can't afford to ignore Jordan Peterson," said Kadkol. "He's not just a professor and life coach. His ideas are political. They are waged against the gains hard-won by women, ethnic minorities, LGBTI communities and their supporters.
"By protesting, we want to expose the rotten core of his politics. I'm not calling for his visa to be revoked or his speech to be cancelled. That won't stop the growth of these conservative ideas. We want to use our free speech to show that there are people who don't stand for the normalisation of bigotry and want to challenge the far right movement Peterson feeds."
The first stop on Petersen's Australian tour is the Perth Convention Centre where he will appear on Friday and Saturday night. He then moves on to Adelaide on Monday 11 February, Melbourne on Wednesday 13 February, Canberra on Friday 15 February, Sydney on Saturday 16 February, Brisbane on Sunday 17 February and Auckland on Monday 18 February before winding up in Christchurch on Wednesday 20 February.
OIP Staff
---