Josh Frydenberg: Labor will blink and allow a plebiscite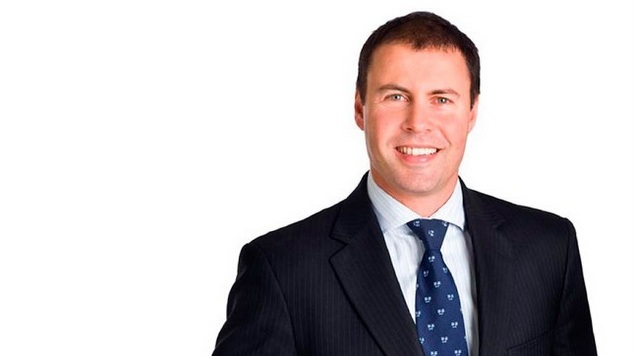 Josh Frydenberg, the Minister for the Environment and Energy, has told SKY News that he believes the Labor party will cave in on the idea of a marriage equality plebiscite and allow the people to make the decision on whether same sex couples should be allowed to wed.
Frydenberg said the only thing stopping marriage equality from progressing in Australia was the Labor party because of their decision to oppose the government's plan for a plebiscite.
"I actually do think that the Labor Party will inevitably blink on this issue because if they're serious about giving people of the same sex the opportunity to marry, then the best way to do that is through a plebiscite to allow people of all political persuasions and of all differing views on this issue an opportunity to have their say, and then that outcome will make its way through the parliament." Frydenberg said.
Labor frontbencher Mark Butler has responded to the suggestion saying that there was not a single sign that the Labor party had any intention of changing their position on a plebiscite.
Butler said leader Bill Shorten and the Labor team had gone out and spoken to the community and knew that there was little support for the plebiscite proposal.
"Bill Shorten in particular, but the Labor team more broadly went out and talked to the community, particularly talked to groups at the centre of this debate, LGBTI groups, and the overwhelming response, particularly from those groups, is they do not support the community plebiscite," Butler told Sky News.
Debate over the marriage equality issue has resumed ahead of politicians heading back to Canberra for the reconvening of parliament.
There have been reports that many Liberal MPs will be launching a renewed push for the party to change it's policy and allow a free vote.
Defence Industries Minister Christopher Pyne has also blamed the lacked of action on the issue on the Labor party. Speaking to The Australian, Pyne said if Labor had supported the plebiscite proposal the vote on the issue would have been just a few weeks away.
"This Saturday coming up we could have been having a vote on marriage equality in Australia, and if that vote had been a yes vote for marriage equality, which I anticipate it would have been, we could have had marriage equality in Australia within a matter of weeks," Pyne said.
Conservative MPs including the Nationals' George Christensen, Senator Eric Abetz and former Prime Minister Tony Abbott have spoken out against the suggestion of a free vote warning Prime Minister Malcolm Turnbull that changing the policy could have serious consequences.
The renewed debate comes as marriage equality advocates launch their biggest ever advertising campaign to encourage support for a free vote in the current parliamentary term. Their new campaign will feature television commercials, billboards and digital advertising across the country.
OIP Staff