Josh Thomas Vs Bob Katter: Homophobia, Mental Health & Grindr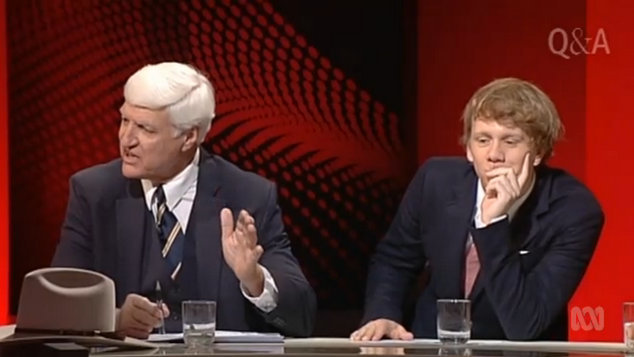 On the ABC's weekly current affairs discussion program 'Q and A', comedian Josh Thomas and Federal Member for Kennedy Bob Katter came to a disagreement when discussing mental health issues in regards to gay people.
As part of the ABC's focus on mental health in this week's programming, this episode of 'Q and A' focused on the prevalence of mental illness in Australia in various sectors of the community, and what needs to be done to reduce it.
The discussion began when an audience member asked Bob Katter the following question: "The youth in this area that belong to minority groups, in particular homosexuals, have a much higher rate of suicide. In the past you have said you will not address the topic of gay rights as you see it as irrelevant. Do you think it is appropriate for us to have a discussion about the links between regional Australia and suicide, and willingly omit an entire group of at-risk individuals?"
"I'm attributed with having some hostility in this area." Katter said. In 2013 the Bob Katter Party attracted controversy when member Bernard Gaynor argued that gays should be banned from working with children. In an interview with Channel Ten's 'The Project', Katter was asked whether he equates homosexuality with pedophilia, he replied "You are taking me out of the area of my concern." Mr Katter had expressed concern for the suicide rates of farmers but dismissed the issue of suicide amongst gay and lesbian people, arguing that that was not an issue in his electorate. ""I am not aware of a single person of that persuasion committing suicide amongst the people in Queensland," he said.
"I would say that your reluctance to address homosexuals as well as their civil rights, is quite detrimental to their mental health." the 'Q and A' audience member said.
"I'm quite happy to address that issue anytime someone brings it to me, right?" Katter replied. " I have an electorate where a person is comitting suicide between between Longreach and the Gulf of Carpantaria every two weeks in the cattle section. I have large first Australian communities where it is absolutely endemic, right? And if you're saying 'what's your priorities?' Well, the priorities that I have are the people that are confronting me and quite rightly confronting me."
Josh Thomas interjected, saying "I think the issue is that you say that it's not a priority, but you talk about it quite a bit, and when you do talk about it, you say awful things"
"What worries me when I hear you talk like this- and I spent the day Googling you, and you're adorable- is that you say a lot of important, powerful things, right? Like what you've said tonight, I hear it and I think 'this is a guy that cares and it's really important' and when I hear you talk about dairy farmers and you say people in the cities should spend more than $2 on milk I agree with you, but then when you go out and deny the existence of homosexuals in North Queensland- they exist, there's an app called Grindr, I'll put it on your phone."
The audience applauded, and Thomas went on to discuss how denying the existence of homosexuals disenfranchises the community, and how homophobic speech in society contributes to the mental ill health of all levels of society.
"In the last seven years, and I defy you to go back to my memory bank, I defy you to find a single statement that I have made in that period of time on this issue." Katter replied.
"You've got an ad, you can still see it on YouTube, from the Katter party saying homosexuals are evil. You claimed they don't exist. For you to then turn around and claim that you didn't say homophobic things, it's just ridiculous" said Thomas, who then offered Katter a simple solution:
"All you need to do, she asked the question, is to say 'You know what? I said some stuff in the past, it was a mistake, I understand now it's hurt a lot of peoples' mental health, it's part of the problem, not part of the solution. I'm sorry. Hooray for gay people. Here's some glitter.' That's it!"
Watch part of the discussion below in this clip from the ABC:
---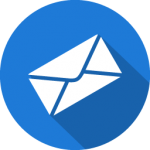 Subscribe to OUTinPerth's E-Newsletter and keep up to date with the latest news. Sign up now.