Julia Gillard says yes to marriage equality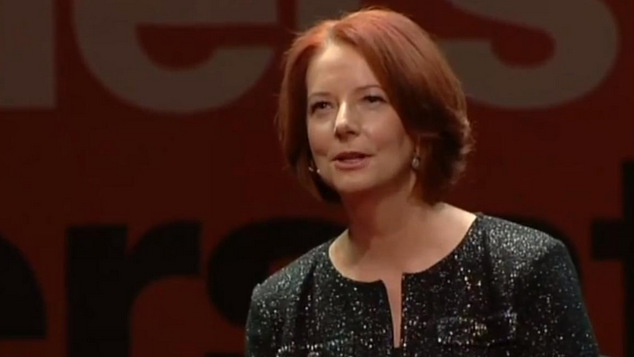 Appearing at the University of Victoria to honour retired Justice of the High Court of Australia Michael Kirby, former Prime Minister Julia Gillard announced that she now supports marriage equality and urges Parliament to act.
Ms Gillard tweeted the transcript to her speech, where she addresses the work of Justice Kirby, who came out in 1999, revealing Johan van Vloten to be his long-time partner. Justice Kirby worked tirelessly to support LGBT rights in Australia during his time in the High Court and beyond.
The speech had been promoted with the title 'The Global Education Agenda and Improving Our World', though Ms Gillard changed the topic due to "the sense of concern I have developed over the last few weeks about the proposal to have a plebiscite or referendum on same sex marriage."
"I feel a responsibility to respectfully lay out a case for rejecting this idea of a plebiscite or referendum." Ms Gillard's speech reads, "Indeed, given the important lessons Michael and his much loved partner Johan have taught our nation about bravery, honesty and inclusion, there could be no better occasion than tonight for me to make these remarks."
Ms Gillard draws attention to the pace of today world, in realms political and technological.
"We can choose to prosper by being agile and innovative as the opportunities 
of this century present – 
or we can be moribund and left behind," she told the lecture theatre.
"I think it is vital that the proposal for a 
plebiscite or referendum is put to one side. I also think it is important that

the 
matter is now resolved through a conscience vote by the parliament as 
promptly as possible after the next election so that no more potential twists 
and turns can loom

up."
"If, much against my views about what is best for our nation, a plebiscite or referendum is held on same sex marriage, then as a voter, I would certainly cast my ballot in favour of same sex marriage."
Ms Gillard's full speech can be seen here.
OIP Staff