Karalee Katsambanis says 'Respectful Relationships' will affect tourism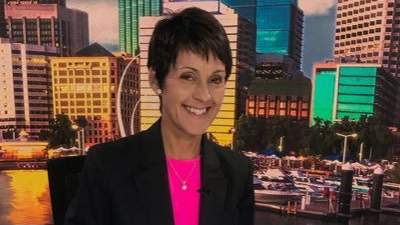 Political commentator Karalee Katsambanis has labeled an education program being introduced by the McGowan government as "ideological claptrap", saying it will have a negative effect on the state's tourism industry and migration.
Speaking to Jane Marwick on 6PR this morning, the political commentator shared her outrage that the Victorian education program 'Respectful Relationships' will be introduced into Western Australian schools.
Katsambanis, who is the wife of Peter Katsambanis – the Shadow Minister for Police, Road Safety and Industrial Relations, is a political commentator who often appears in 6PR and writes a column in The Western Australian. 
Katsambanis said the proposed program was an "absolute waste of money" and there were many more suitable areas the government could be spending taxpayers money. There was a long list of reasons for her opposition including a belief that tourism and migration would be affected.
"If this program gets rolled out in our schools this is the biggest poster advertisement for people to not to come to WA, not wanting to stay in WA, and not wanting to send their kids here."
Katsambanis said currently people overseas know Western Australia as a place where there are shark attacks, but rolling out the Respectful Relationship program would make us known as a place that embraces radical gender ideology.
Perth Now has highlighted the program's introduction, with the government describing the program as a focus on breaking gender stereotypes with the goal of reducing domestic and gendered violence.
Prime Minister Scott Morrison previously described the program as something that made his "skin curl" and said it was one of the reason's he sends his daughters to a private school – despite the program not being rolled out in New South Wales where his family lives.
Nick Goiran, the Shadow Minister for the Prevention of Family and Domestic Violence, said it was disturbing that government will not rule out gender theory being part of the program.
"We don't need that in our schools and I believe most parents won't want that for their children." Goiran said today.
Karalee Katsambanis said she also had concerns about children being taught about sexual material before they were of legal age to have sex, and also raised concern about younger school teachers delivering the material.
"You could get a 23-year-old teacher teaching a year nine student, last time I looked sex wasn't legal until your sixteen – these are fourteen and fifteen year-olds, it doesn't matter if they're seeing things and hearing things in the playground and looking at things online."
"So the teacher is going to say 'massage, cuddling, kissing, sexting, oral sex, masturbation, rubbing nipples' – it's awful. This is extremist ideology." Katsambanis said. "This is all about gender ideology and claptrap."
Katsambanis said she agreed with critics of the program that object to the amount of content about people who are transgender.
"The vast majority of girls and boys in this state will grow up to be men and women…there is an infinitesimal number of people who will struggle with their gender, and they should be respected, but everybody should be respected." Katsambanis said.
The political commentator said she was "ropeable" about the curriculum being introduced into Western Australian schools and called for a greater focus on reading, writing and mathematics. Katsambanis later went on say the program was a "slur on men".
"If you read what they are proposing it has basically painting a paintbrush over all men and branded them as rapists, as bashing people, and all bits and pieces."
Katsambanis said schools should be focussing on teaching young people skills so they don't end up on welfare, echoing Prime Minister Scott Morrison's catch-phrase "The best form of welfare is a job."
"You go to school, it enables you to get a job, so you aspire to things, to earn your keep, not to go on welfare. It shouldn't be the goal of any sixteen year old to leave school and end up on welfare."
Katsambanis said she was sick of "extremists" making conservative women like herself feel like they were not normal, and declared that while her husband is a well known conservative member of parliament she was not a vessel of anyone else's opinions.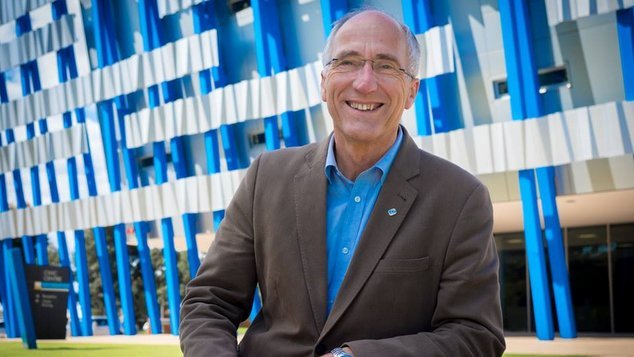 Peter Abetz from the Australian Christian Lobby also appeared on the program and said he had taken a close took at the program when he was a member of the Barnett Liberal government. Abetz said the program contained material that could not be said on the airwaves.
Abetz said the idea that domestic violence was caused by gender stereotypes was "crazy".
"There is absolutely no scientific basis for that. When I talk to police officers they tell me the greatest cause of domestic violence in WA is not gender stereotypes, it's drugs and alcohol." Abetz said.
The Australian Christian Lobby spokesperson said the government should make the full curriculum program and each school should be allowed to decide if they use the material.
Child Protection Minister Simone McGurk defended the program earlier in the week saying the million dollars of funding the program requires is a a good investment, and the government made a commitment when they were elected in 2017 to tackle domestic violence.
McGurk said the program delivered an age appropriate message and the content of the program would be available to parents.
OIP Staff
---