Karmageddon is Coming – Abbe May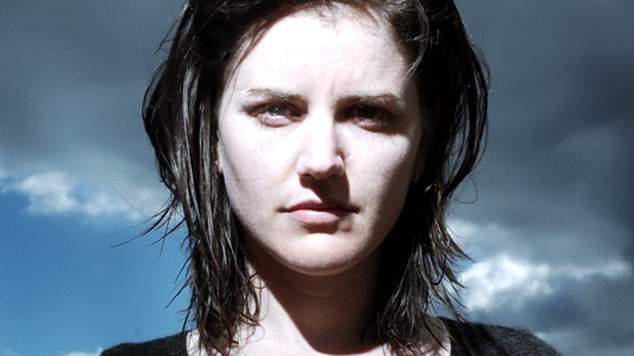 It's happened; the local raw talent brimming with fierce alpha-female prowess has released the first track off her forthcoming album Kiss My Apocalypse. Oh my, has she delivered. Abbe May spoke to OUTinPerth about the acclaimed track – Karmageddon, the 'spun-out' music video that accompanies it, and how no-one can take this woman for a fool.
Karmageddon, what a great track, where do the lyrics originate from?
I do write from experience but I do also like to add abstract elements to the story so it becomes less about me and more of a fable I guess, so the lyrics were born out of an experience I had and then I just turned it into a story about a whale and a tequila bottle and a universe of heartbreak. It's pretty obvious but I'll never spell it out for you that's for certain [laughs].
It's the first track off your forthcoming album and you have changed the genre a bit, you've gone from rock to more doom pop, how did that come about?
That's quite a natural progression for me, every album I've made has been different. I guess the short answer is just that we're inspired by change.
If you're getting a really good feedback from one thing then change it at the risk of it not being received well… does it scare you at all?
No I'm not afraid of failure and I'm not afraid of succeeding. I guess you do have to have an element of self assurance to do it but you know I don't really. I don't make music to fit people we just figure out what we like and go from there. And if you like it then that's fantastic and if you don't that's cool too.
You've been pitched as a fierce woman on the music scene, has it been nice giving off that powerful vibe in your work?
All I'm doing is being me you know! I'm a terrible actor, so it's not so much kind of 'I'm going to choose to appear this way', it's just who I am. I couldn't do it any other way.
You're not attached to any record labels at all, what led to that decision?
I don't understand a lot of record deals; they seem to me to be the most ridiculous bank loan you could ever take out. They lend you money and then you pay that back out of your earnings and then they take 50% of your earnings after that, it's ridiculous. What I was being offered was actually insulting. It means I do have to do a lot of work but it also means I'm not having the piss taken out of me. I'm not at all keen on being patronised and I'm not going to pretend I don't know what's going on. I have no need to be the idiot that just gets in the car and gets driven to the show… I don't really feel the need to be that dickhead. 
The music video, how did you do it?
[Laughs] I said I wanted a one shot clip like Sinead O'Connor style, that straight delivery into the camera which would have been a very boring video and then the cinematographer Dave came up with the idea that perhaps I could strap myself to a camera and to a moving board and use gravity to make the video more interesting.
Abbe May will be playing at the Bakery on Friday Dec 21. Grab your tickets from abbemay.com
Nadine Walker