Kate Boy – One Part Australian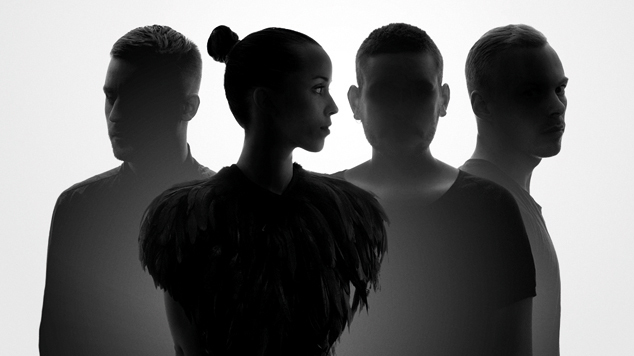 Kate Boy is a three parts Scandinavian one part Australian electric sensation. The team at OUTinPerth recently discovered their angelic tones and synthy sounds and were interested to find out more.  We spoke to the Australian member of the up and coming group, Kate Akhurst.
You work with three Scandinavians, how did you guys meet?
I was in London and decided to go to Sweden and write for a week since I was so close geographically. It was my second last night in Stockholm and we all wanted to meet before our session the next day. After a few drinks we went down to the studio, the boys played me a track and "Northern Lights" was written that first night. That's how it began, and that's when we knew we'd only scratched the surface on something special for us.
How would you best describe your sound?

We are very inspired by the electronic sounds from the 70's and 80's and how they would mix organic and electronic, almost robotic ingredients. Electronic music pioneers like Kraftwerk, Peter Gabriel and Jean-Michel Jarre are very important components of the Kate Boy inspiration box.
You've been described by The Guardian UK as "Kylie Meets the Knife", what do you think of that description?
We think it might be due to the countries we're from more so than our actual sound. Although we like both pop music and dark twisted production, so any extremes along that scale would definitely include us.
Your debut release 'Northern Lights' has already gathered over 300,000 hits on YouTube, why do you think it has already been so popular?
We never imagined it taking off as quickly as it did. Luckily for us it started popping up on blogs around the world and grew organically. It's all thanks to the people out there sharing our songs and we couldn't be more grateful for that!
What's next in store for Kate Boy?
We are working on the album as well as new videos and more single releases in the near future. Some European summer festivals are getting booked in for this year too, we're really looking forward to getting on the road!
Kate Boy's EP 'Northern Nights' is available for download via iTunes.
Nadine Walker