Keeping Up With Being Miley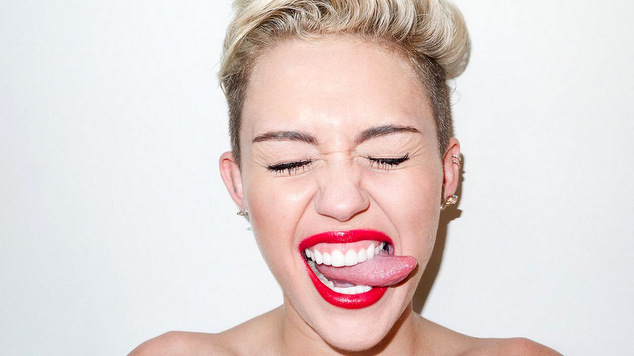 It's hard to keep up with the antics of Miley Cyrus and the many discussions about her sexuality, tongue, celebrity feuds, grammar and pregnancy status. We thought we'd make it easy with a quick update of the latest news and rumours.
The Rumour

The biggest Miley Cyrus rumour is that the singer is pregnant, the source of the rumour is Miley herself! Appearing at the BET Awards with rapper Juicy J the pair announced they were expecting a baby. The question is though… how true is it, or are the pair just joking and generating publicity for their collaboration on Miley's new CD?
What Celebrities Think About Miley

It all began when Sinead O'Connor wrote an open letter to Miley criticising her overtly sexual performances. O'Connor said she was compelled to contact the singer after she heard that her own video for 'Nothing Compares 2 U' was the inspiration for the Miley's video for 'Wrecking Ball' which sees the singer swinging naked on a wrecking ball while licking a sledgehammer.
"I am extremely concerned for you that those around you have led you to believe, or encouraged you in your own belief, that it is in any way 'cool' to be naked and licking sledgehammers in your videos," O'Connor wrote. "
It is in fact the case that you will obscure your talent by allowing yourself to be pimped, whether it's the music business or yourself doing the pimping."
Miley brushed off the criticism and made fun of O'Connor's previous bouts with mental illness, a move which lead to the Irish singer threatening court action. Miley follow up her retort by shooting some extra racy pictures with celebrity photographer Terry Richardson.
Now it seems everyone has an opinion on Miley, Annie Lennox wrote about how she shared some concerns, rapper Nelly has proclaimed her as the new Madonna, Lance Bass has called her incredible, Charlotte Church has said that young stars are encouraged to become hyper-sexualised, indie rocker Sufjan Stevens has also penned an open letter sharing his concern about Miley's poor grammar on her track 'Get It Right'. Meanwhile Paul McCartney has said everyone's over reacting a bit about Miley's provocative twerking. In possibly a final word in the debate esteemed feminist Gloria Steinem has said that Miley's just playing the game and sew should criticise the culture not individuals.
What do Dentists Think About Miley
Never mind what other celebrities and academics think about Miley, what about the opinions of Dentists. Following the singers excessive poking out of her tongue Dentists have raised concern that the singer's tongue is quite white, potentially a sign of other health concerns.
The important thing to remember though is… she's just being Miley.
OIP Staff