Kellogg's creates a limited edition cereal to combat bullying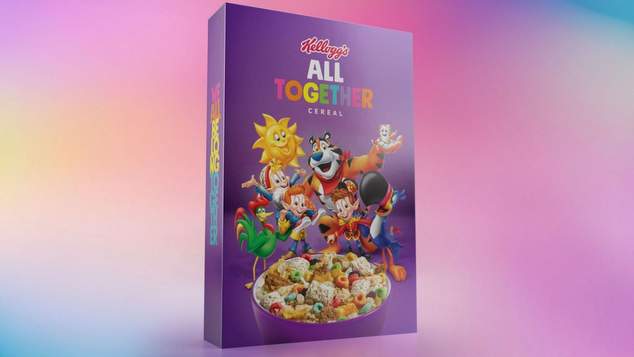 In the USA Kellogg's have released a special edition breakfast cereal to celebrate Spirit Day – the US version of 'Wear It Purple' Day.
'All Together Now' aims to tackle bullying by showing that everyone can get along, it brings several different Kellogg's cereal characters onto the same box.
If you ever struggle to choose which cereal to have for breakfast, this will have you sorted because inside is a mix of Corn Flakes, Froot Loops, Frosted Flakes, Frosted Mini-Wheats, Raisin Bran and Rice Krispies.
Each box retails at around US$20, and the company has promised to donate $50,000 to US advocacy organisation GLAAD. The special cereal is not available in Australia, but you could always get into the spirit of it by creating your own.
"We all belong together. So for the first time in history, our famous mascots and cereals are offered exclusively together in the same box for All Together Cereal," Kellogg's said in a statement.
"It's a symbol of acceptance no matter how you look, where you're from or who you love. We believe that all people deserve an environment where they can be their best selves."
OIP Staff
---