Kenyan President Uhuru Kenyatta says LGBTI rights are not a priority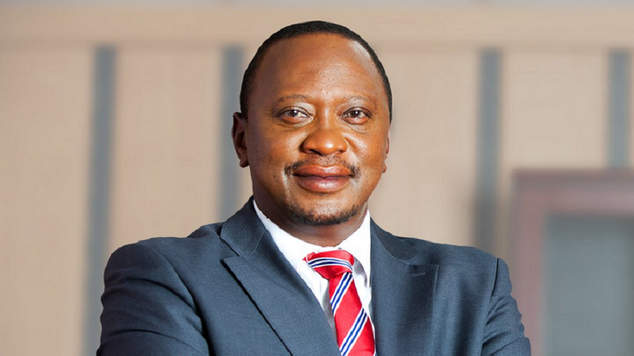 Kenyan President Uhuru Kenyatta has argued that LGBTI rights are not covered under the umbrella of human rights, and Kenyans have no interest in acknowledging them.
Speaking on CNN's Amanpour the Kenyan President told respected veteran journalist Christine Amanpour that the Kenyan people had spoken on the issue when they introduced the country's constitution.
Highlighting that it was currently illegal to be gay in Kenya, Amanpour said LGBTI Kenyan's just wanted to be treated equally to other citizens and asked President Kenyatta if that was something he aspired to.
"I want to be very clear." President Kenyatta responded. "I will not engage in a subject that is not of any major important to the people and the republic of Kenya.
"This is not an issue, as you you want to put it, of human rights. This is an issue of society, of our own base as a culture, of a people, regardless of which community you come from. This is not acceptable, this is not agreeable.
"This not about Uhura Kenyatta saying 'yes' or 'no'. This is an issue that the people of Kenya, who have bestowed upon themselves a constitution – after several years, have clearly stated – this is not a subject that they are willing to engage in." President Kenyatta said.
The President said the Kenyan people may be willing to have a discussion about LGBTI rights in the future, but he imagined it would be long after his time as President had passed.
President Kenyatta said ninety nine percent of the Kenyan people supported the laws as the currently stand. The President said it was his job to voice the opinion of 49 million people who live in the country, but said he would be willing to share his personal opinion on the issue after he had finished his "process".
The politician said no Kenyan should ever be abused or mistreated but argued that the current laws in the country provide sufficient protection for all citizens.
Kenya is a member of The Commonwealth and Uhura Kenyatta is the son of Jomo Kenyatta, the nation's first President. His father was Prime Minister of Kenya under British rule, and became the country's first President when it became a republic in 1963.
Last week British Prime Minister Theresa May told the Commonwealth Heads of Government Meeting that Britain "deeply regretted" the homophobic laws it had exported to colonies around the world.
"Nobody should face discrimination or persecution because of who they are or who they love." Prime Minister May said, offering Britain's support to any nations wanting to bring about reform.
"The UK stands ready to support any Commonwealth member wanting to reform outdated legislation that makes such discrimination possible, because the world has changed."
OIP Staff
---