Kylie Reveals Track Listing For New Album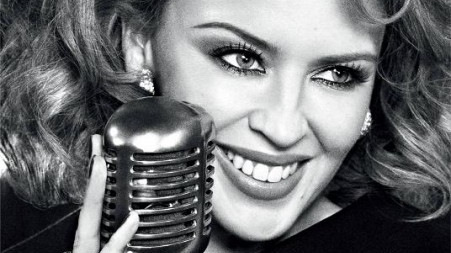 Kylie Minogue has announced the track listing for her new album The Abbey Road Sessions which will be released on October 29.
The album features radical reworks of sixteen tracks from the singer's career recorded in London's legendary Abbey Road Studios with a full orchestra.
Nick Cave joins Kylie for a new version of their hit duet, Where The Wild Roses Grow, especially for the album.
The album also contains the track Flower which thr singer has performed live but not previously released a studio recording of.
Kylie will perform most tracks from the album with the BBC Symphony Orchestra this Saturday September 8th at London's Hyde Park, headlining Proms In the Park.
The track-listing for the album is:
ALL THE LOVERS
ON A NIGHT LIKE THIS
BETTER THE DEVIL YOU KNOW
HAND ON YOUR HEART
I BELIEVE IN YOU
COME INTO MY WORLD
FINER FEELINGS
CONFIDE IN ME
SLOW
THE LOCOMOTION
CAN'T GET YOU OUT OF MY HEAD
WHERE THE WILD ROSES GROW
FLOWER
I SHOULD BE SO LUCKY
LOVE AT FIRST SIGHT
NEVER TOO LATE
"The Abbey Road Sessions" will be available in the following formats: CD, DIGITAL, LIMITED EDITION DELUXE CD and a LIMITED 12" VINYL WITH CD – ONLY AVAILABLE AT WWW.KYLIE.COM