Labor's Joe Bullock quits politics over marriage equality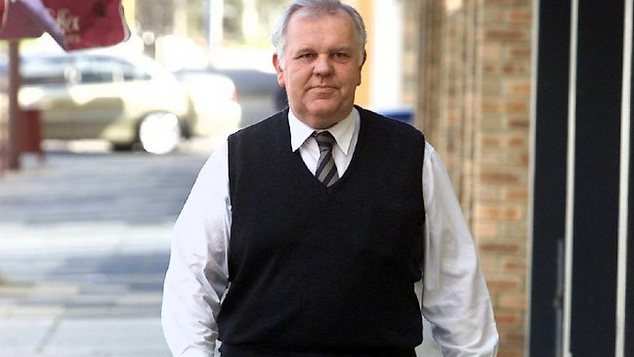 Labor senator Joe Bullock has announced he's quitting politics citing his party's position on marriage equality as the reason for his departure.
The former union heavy-weight was elected to the senate in 2014, but the Senator told parliament on Wednesday night that he could not continue, quitting just two years into his six year appointment.
Senator Bullock said the Labor party's decision forcing MPs to follow party policy on same sex marriage was something he couldn't agree with.
"Instinctively I know if your job requires you to do which you believe to be wrong, there's only one course of action: resign," Senator Bullock said.
Senator Bullock said quitting the party and sitting on the cross-benches was not an option. Senator Bullock said he was only in the senate because he was on the ALP's ticket and it was only right that someone from the Labor party should occupy the position.
Labor leader Bill Shorten praised Senator Bullocks service both as a parliamentarian and a union leader.
"A man of deeply held faith and convictions, Joe has always held to his views," Mr Shorten said.
The Labor leader said he disagreed with Senator Bullock on many issues, but respected his beliefs.
"I don't agree with his views on a number of issues – including marriage equality – but I respect his right to hold those opinions."
Last week Senator Bullock was offside with his Labor colleagues when joined coalition right-wing backbenchers criticising the Safe Schools Coalition anti-bullying program.
A long standing opponent of marriage equality
Senator Bullock is a longstanding opponent of marriage equality. He pleaded with party members not to adopt a pro-marriage equality stance at the party's state conference in 2011.
At the time then Senator Louise Pratt noted that the Union leaders opposition to marriage equality echoed his opposition to lowering the age of consent a decade earlier.
In 2013 the Labor party chose to put Mr Bullock at the top of it's senate ticket, bumping down Ms Pratt, the incumbent senator.
At the 2013 election Ms Pratt managed to keep her place in the senate, but lost ballot papers saw the results set aside and a second senate election was held. At the senate re-run election Ms Pratt failed to secure seat.
The casual vacancy will have to be approved by the state parliament, but speculation is that Ms Pratt may return to federal politics.
This post is being updated and subject to change.